Written by Kylin McKean
Throughout the month of February, the University of Sioux Falls Student Life helped the campus celebrate Black History Month with a number of student events, some led by the Culture Club. Sophomore Criminal Justice and Media Studies major Sonia Agasaro started the Culture Club last year and also works in Student Life, so she was involved in hosting many of the Black History Month events. Agasaro said, "To me it means amplifying black voices and being able to applaud the works that got us where we are today but also acknowledging the fact that we are still constantly working to get a better sense of race and appreciation for who we are. It's just really being kinder to ourselves and recognizing that we're putting in the work daily and just remembering that it surpasses February."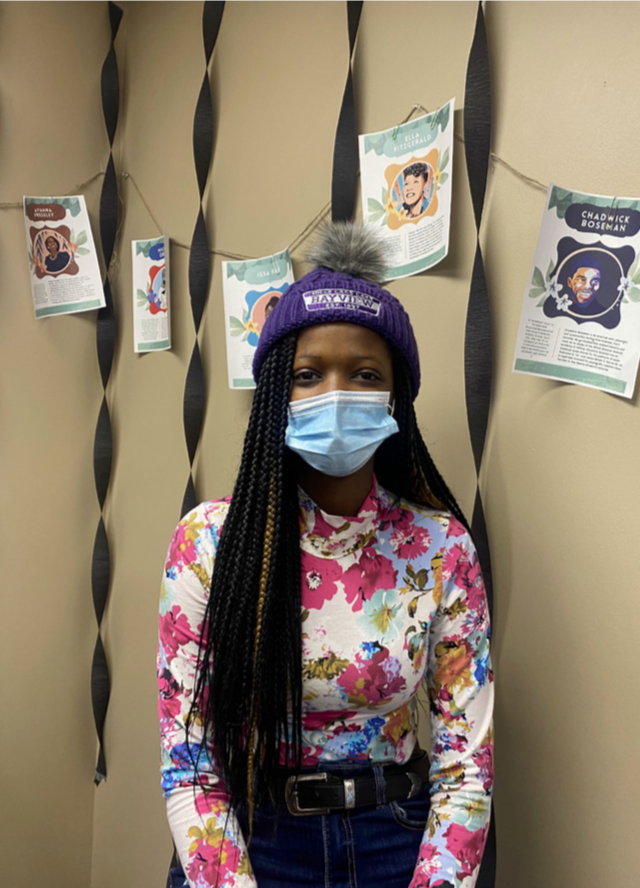 Agasaro, who is also president of the Culture Club, said she hopes it will be a resource to learn more about many different cultures. "It is all-inclusive, where you can just learn about different cultures and applaud different people, learn different dances, watch different movies, and then get to talk about it together," Agasaro said. Culture Club meets every Tuesday at 3 p.m. and is one of the ways she says people can learn.
Agasaro says that learning about the black community goes beyond your friend group and "knowing that there is such a rich history that affects each one of us that it's not only black people that are going to be affected. So just remember that we are all tied into this." She encourages asking questions and doing things like shopping at minority owned businesses. Overall, Agasaro said she just wants people's voices to be heard and for people to keep educating themselves. "I just hope that this brings awareness that lasts past the month of February and I know that with the pandemic, people are stressed, so I hope that being able to talk about our culture and being able to raise our own voices helps you just center yourself and recognize that there are amazing people every single day that can pass you by," said Agasaro.
Students on campus shared what Black History Month means to them, and here are some of their responses.
What does Black History Month mean to you?
Jaquay Seawright
"BHM to me is a good example of how black excellence has been a key part of American history yet it is limited to one month. Despite all the portrayals of black people as an inferior race with countless videos of bodies of black men killed by police, mistreatment in society, countless arrests, all pushed by the media. Yet do little to acknowledge the greatness of African Americans that are successful at what they do and manage to put smiles on their faces and others despite constant criticism."
Mercy Oyadare
"For me, Black History Month is more than just acknowledging that Black History happened and then moving on. It's a month that should be utilized for conversations, education, and celebrating the accomplishments and victories as well. There is ALWAYS something to learn for each individual, no matter how much you believe you know already, and I think most people get by on ignorance and that's not okay to me. Even beyond February, Black History should be talked about because it's woven into the fabric of this nation and events are STILL happening to this day. Black History is each and everyday in America."
Khot Juac
"To me, Black History Month, is a month of reflection, celebration, and recognition. It is a chance to reflect on the many hardships and challenges black people face and have over- come in this country. It is a month to celebrate black culture. A month to recognize and honor the black men and women that have, and continue to fight for our equality today. As a black woman in America, I celebrate black history month to honor the black men and women that broke down barriers to get me to where I am today, without them, I would not have access to the opportunities that I have today, and for that I am grateful."
Abigail Holmes
"If I had to describe Black History Month in one word, I'd choose "opportunity". We are given opportunities to discover, opportunities to educate, and opportunities to encourage. Black History Month isn't just a month where we acknowledge that there were Black creators. It's a month where we have the opportunity to educate ourselves about their unknowns and educate those around us."
Photos courtesy of Kylin McKean