Student Athlete Profile: Teathloach Pal
Written by Mercede Odegaard
University of Sioux Falls Men's Basketball standout Teathloach Pal strives to be the best he can be, both on and off the court. No stranger to success, with an NSIC South Division Championship under his belt, Pal's drive to succeed is greater than most. Pal, an All-NSIC Team selection in the 2019-2020 season, was a part of USF's first-ever Men's Basketball NSIC South Division Championship in the 2019-2020 season. In that season, he played in and started all 30 games, averaging 30.1 minutes, 10.7 points, 9.3 rebounds, 1.1 steals, and 1.5 assists per game while leading USF to a program-best 22-8 record and 17-5 in the NSIC South.
"The most rewarding part of competing in athletics is seeing the skills that used to be challenging become second nature, whether that's in practice or on the court," said Pal, who is currently averaging a team-high 14.5 points, and 9.3 rebounds per game so far this season. "Being able to see what's going to transpire on the court before it actually happens is so satisfying, and knowing that you gave it your all out there, there's just nothing better," said Pal who ranks third in the NSIC in rebounding.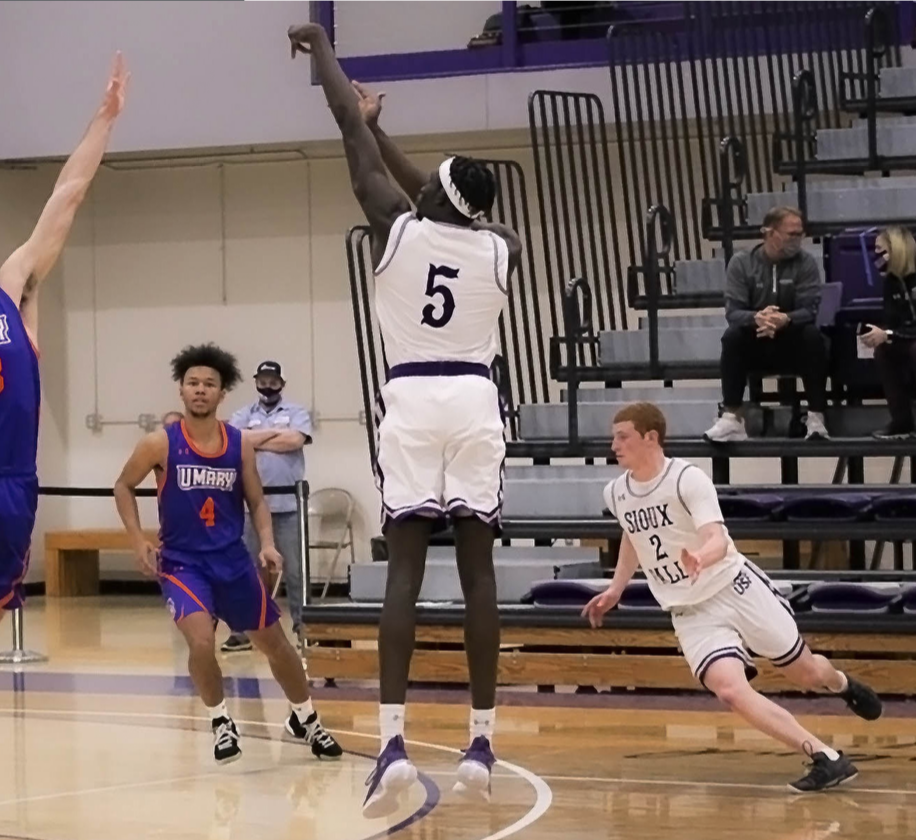 Now in his fifth year at USF, Pal has been a part of the successful USF Men's Basketball program since he arrived. The Cougars, which sits just percentage points out of first place in the NSIC South with a 4-2 record, appreciates the uniqueness of each and every one of his teammates.
"My temmates are like family. Everyone brings something to the table and we are all willing to hold each other accountable," said Pal, originally of Fridley, Minn. "Having a community like that really pushes me to grow into a better man, student, and teammate."
On the floor, Pal has accumulated 16 double-doubles with 31 double-digit scoring games and 20 double-digit rebound contests. He has accumulated 705 points and 691 rebounds while at USF with three games of 20 points or more.
While teammates come and go and friendships start and end, there's nothing quite like the bond between a player and their coach, something Pal is thankful for.
"My coaches have great consciousness," said Pal. "I trust them and their game plan, and that's why I think we have the success that we do."
One of the main reasons why Pal chose USF a few short years ago was because of the men's basketball coaching staff.
"I actually chose USF because of the coaching staff," said Pal, noting a strong bond with USF Head Coach Chris Johnson along with Associate Head Coach Jack Nelson and assistant David Maxwell. "They are great men who allow me to mature and also push me to become great on and off the court."
Johnson too has appreciated Pal's energy and leadership over the last five years. "Tessy (Pal) has meant so much to our program. He has gone from a young freshman that brought energy and urgency to our program, to a respected leader and a go-to player for our program as a senior," said Johnson.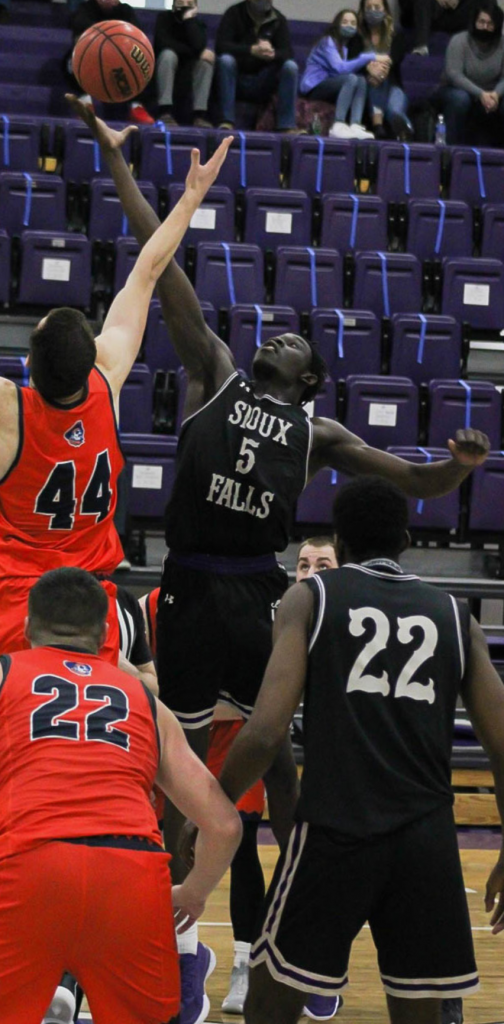 Pal was also a member of the 2017-2018 USF Men's Basketball Team that set a then DII program-best record of 20-10, including 14 league wins. Pal played in 30 games that season, and started 13 of them.
"Tessy (Pal) is a unique player for two reasons in my opinion: his size and length that he brings to the power forward position — he affects nearly every single play in some way with his length/reach and activity
— and his eagerness to learn and improve. He loves to work, he loves to learn new things, and he is willing to work hard enough to improve," said Johnson.
Even from a young age, Pal has always loved sports and the competition aspect that comes with them.
"I loved to play sports as a kid in the neighborhood, but I especially loved to win," said Pal. "When you win, it helps you gain respect without having to say too much."
Respect is certainly something Pal deserves as well, after all the years of hard work and effort he has, and continues to, put into not only the USF Men's Basketball Program, but also into the USF Community.
"As a person, Tessy (Pal) will always be the ultimate achiever. He has so many goals that he wants to attain on and off the floor," said Johnson. "He will work to achieve those goals, and almost immediately finds new goals to work towards, and that has always been so impressive to all of us in the program."
The son of Sarah Jiech and Paul Pal, Pal learned from an early age that hard work and faith are two of the greatest qualities you can have in life.
"I lost my dad at nine years old and my mom had six kids to take care of. She did online school and became a Certified Nursing Assistant, and from there she was able to get a job and take care of her family," said Pal, who looks forward to having his mom and some of his siblings at Senior Day on Saturday (Feb. 13) when USF faces city rival Augustana University at the Stewart Center.
Despite the trials and tribulations Pal endured as a child, he came out of that stronger than before and a better person because of it.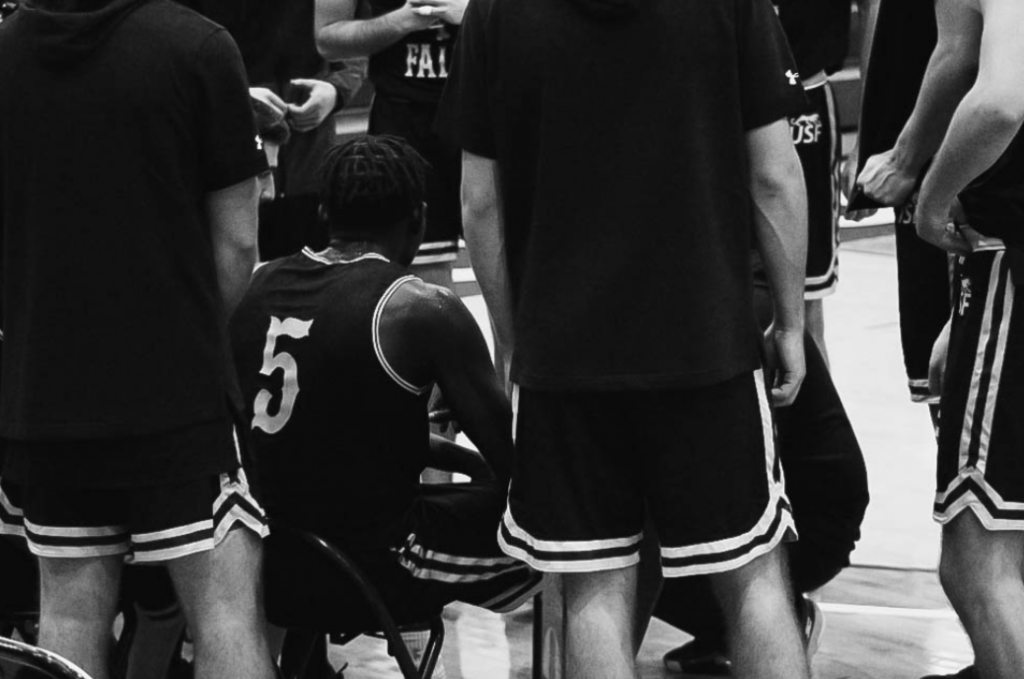 "One of the biggest lessons I've learned from my mom is that 'faith without work is dead'," said Pal. "Her faith kept us together, even when she didn't have two quarters to rub together."
Learning life lessons like those at such a young age can be hard, and for Pal, it made a lasting impact on his life. He is now a part of a small men's bible study group that helps him to remember those lessons his parents taught him all those years ago.
"We are called to serve, and my dad taught me to serve God by serving others," said Pal. "The scriptures say he who is first will be last, and he who is last will be first. I am involved in a men's small group that meets up once a week, and it has been such a blessing in my life because it gave me friends who care about life on a level much deeper than just the surface."
From playing basketball with the neighborhood kids to hopes of playing professional basketball after graduating, Pal has come a long way in life. Originally from Fridley, MN, Pal will be graduating with an MBA in Organizational Leadership with hopes to play professional basketball. This summer, he hopes to find an internship that will allow him to learn, grow, and use all the skills he's acquired in his time at USF.
"Throughout my time at USF, I have surrounded myself with family and friends, especially during this pandemic," said Pal.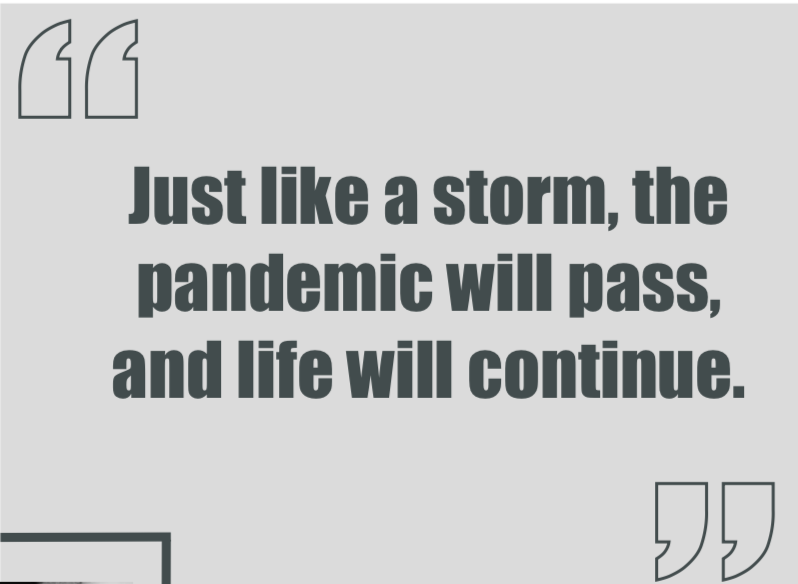 Photos courtesy of Mercede Odegaard