Written by Ashley Clausen
The University of Sioux Falls Coo Cinema Club spent Labor Day weekend filming a haunted story just in time for Halloween. The Haunted Mask short film, inspired by the R.L. Stine Goosebumps book, was written back in July 2020 by USF Theatre and Media Studies major Josh Werre and his brother Zach. The film is about an evil Halloween mask that becomes the face of whoever puts it on. The film is centered around a character named Noah, who stumbled across the mask while filming a movie. It quickly becomes part of his identity rather than just a Halloween mask.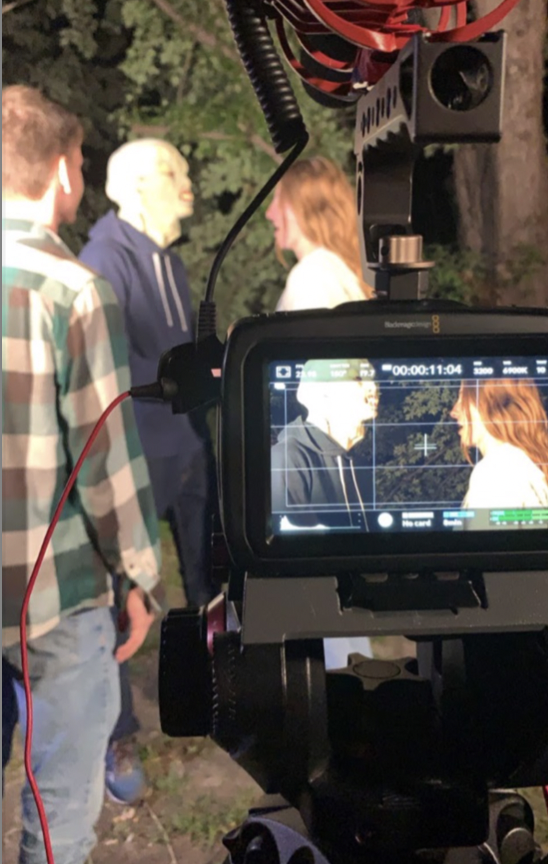 Although the Coo Cinema Club cast the film in the Fall of 2020 and was planning to film it sometime during the 2020-2021 school year, many obstacles quickly got in the way. Josh ended up rewriting the script this summer and they began planning for filming. Preparing for the weekend they were going to shoot took about a month for wardrobe, re-casting of roles, and many other aspects of the production process.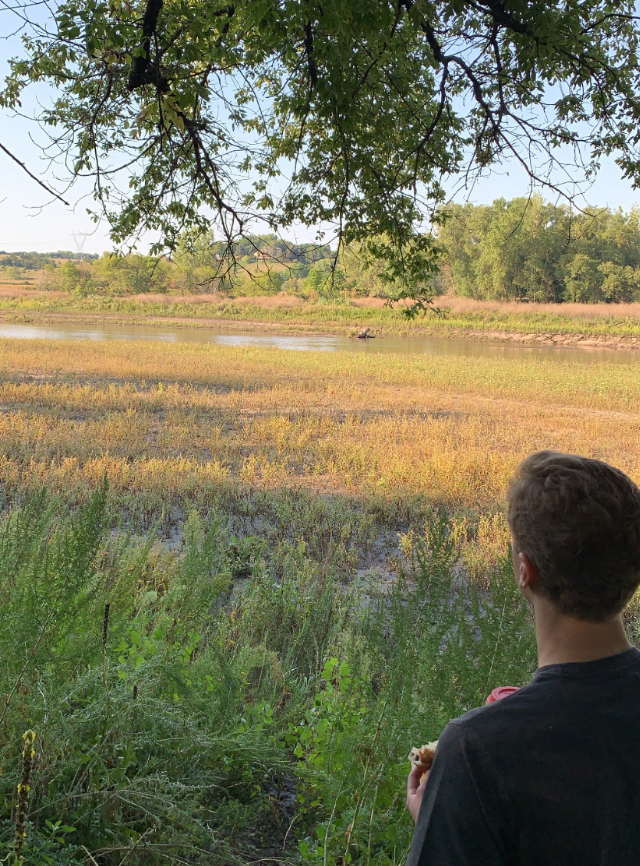 Finally, this Labor Day weekend they were set to begin filming. The crew said each day, that something went not quite according to plan. Apolonia Davalos, president of the Coo Cinema Club and an Entrepreneurial and Media Studies major shared some difficulties the team ran into each of the three filming days. Davalos said between being rained out of locations, avoiding disc golfers, and getting lost 2 hours outside of Sioux Falls, it was a long three days.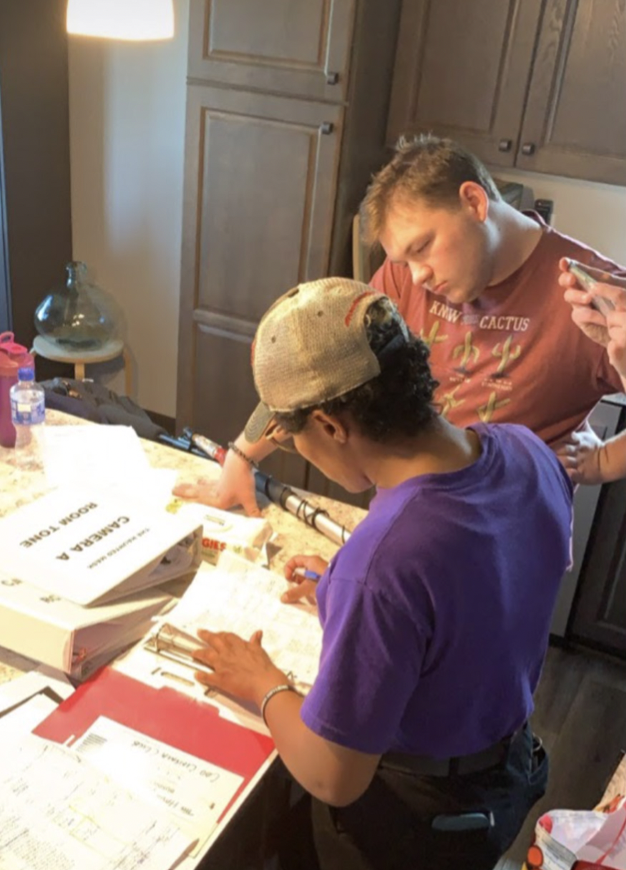 The cast and crew of the Haunted Mask were able to get all the shots they needed and while there were many things the team had to figure out and navigate, there were also many things that went well.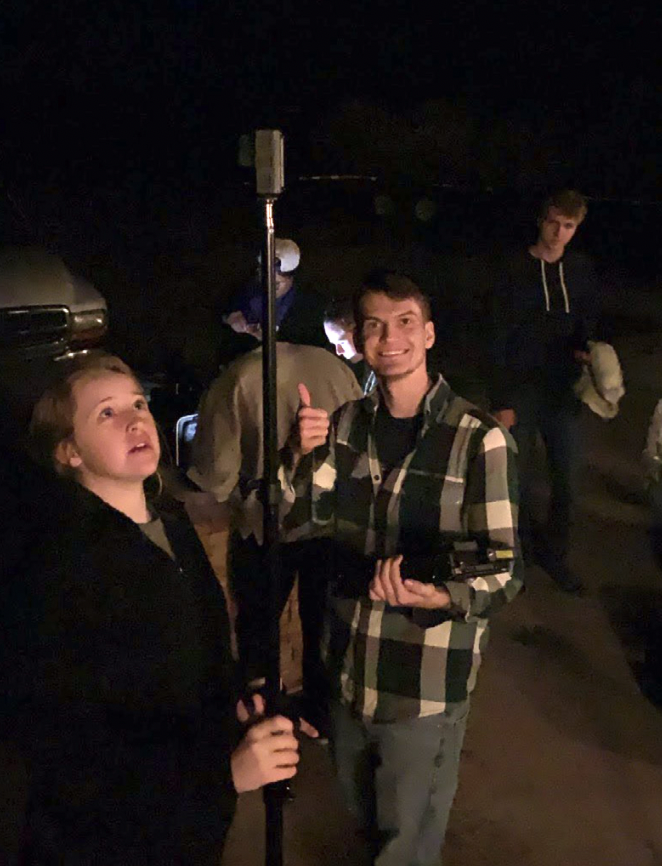 The USF Theatre community always has something up its sleeve. Their days are filled with preparing for other theatre and media projects throughout the semester. Josh shared that his favorite part about the Media and Theater community at USF is working with all his peers and fellow students. "These projects are all about collaboration and working together with my peers was one of the best experiences I could ask for," Josh said.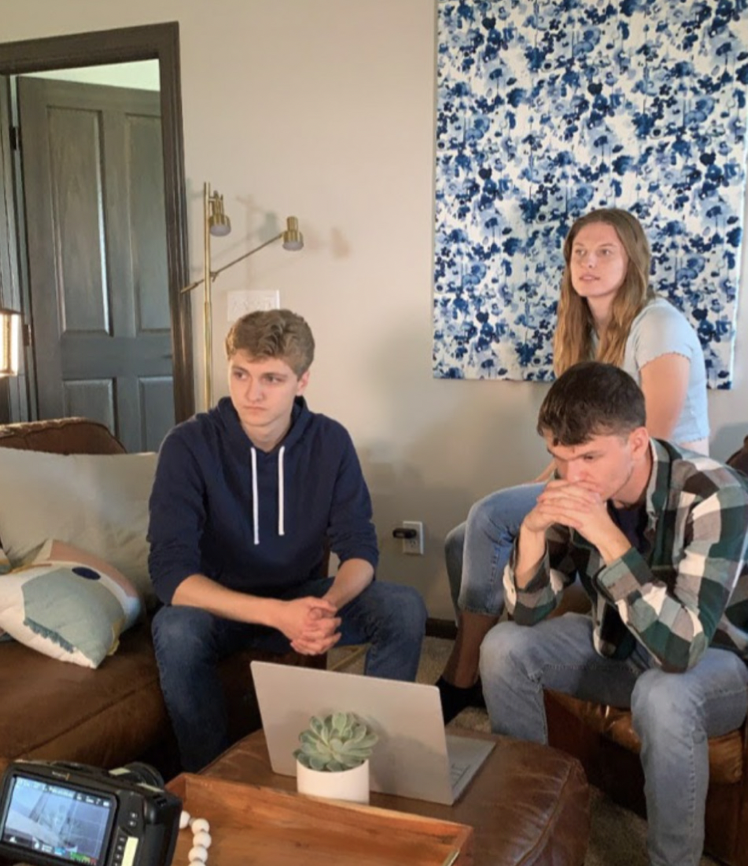 The team is still looking for a final release date for the film. It will also be available to watch through a live stream from the Coo Cinema YouTube page. For more information and updates on the Coo Cinema Club go to their Instagram page: @coo.cinema.club.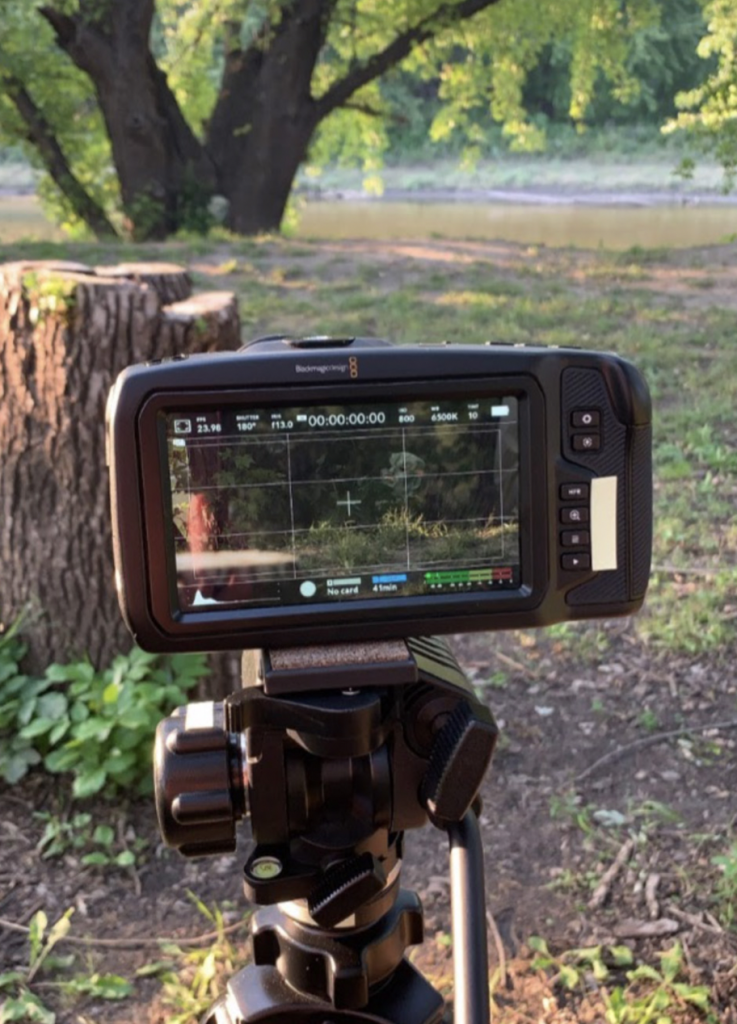 Photos courtesy of Brenda Wipf