How to get a Production Assistant Job at a local TV Station
by Trey Gross
Whether you are a high school student looking for a part time job, a college student interested in working in the media field, or just someone who wants a fascinating job, working at a television station might be for you. Production Assistant positions offer the chance to work with cameras, audio, a live newscast and lets anyone interested get their foot in the door.
Applying for a Production Assistant position offers a positive: there is little to no experience required. "You do not need experience to apply for a Production Assistant job at KDLT.  We train everyone who is hired to do the specific jobs they are hired to do," says Jeff Johnson, director at KDLT Television.
Production Assistant duties include, "manning the studio cameras during the local newscasts, meaning they move the camera to a specific point on the floor in the studio and framing a shot, zooming in and out, panning left and right, depending on what the director calls for," says Johnson.
Production Assistants are not limited to just operating cameras. "KDLT also trains Production Assistants to do audio during the newscasts, and graphics using Photoshop and XPRESSION software," says Johnson.
Grant Sweeter, a Senior Media Studies major at the University of Sioux Falls, started his career in media as a PA at KDLT. "I applied to KELOLAND in late January of 2018. I didn't hear back from them so I applied to KDLT and got that job in February of 2018," says Sweeter.
Before his PA job at KDLT Sweeter was working at a local grocery store, and although the job treated him well he was ready for a job in his degree field. "I needed to take that next step, and I wanted to begin building a resume," says Sweeter.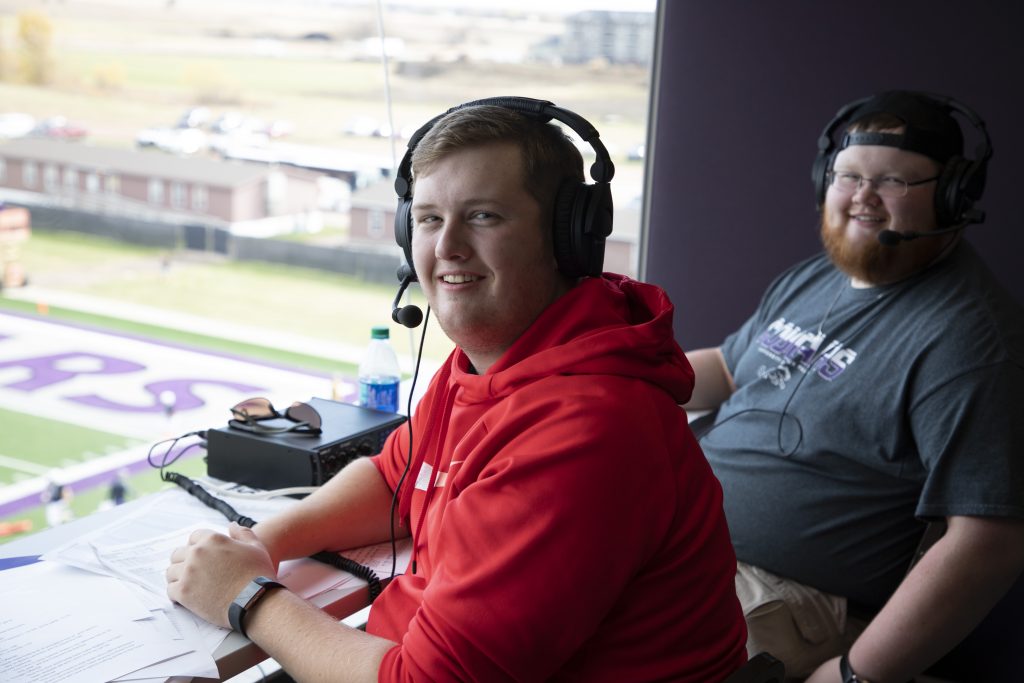 Sweeter gained a lot of experience and knowledge while working at KDLT. "They (KDLT) had a PA that ran cameras, they had a PA that ran graphics, they had a PA that was a floor manager, they had a PA that did audio, and they either had a live photog, or another floor manager."
Sweeter spent three months as a PA at KDLT before another opportunity came up. "When KELOLAND called me in July, they told me to re-apply for the PA job." Sweeter ended up getting hired for that PA job at KELO-TV.
Sweeter is not the only USF student that got a PA job at KELOLAND. Kullyn Meffert, a Senior Media Studies and English major has been a PA at KELO for the last five months. Like Sweeter, Meffert was ready to take that next step. "I was ready to find another job besides food service, the money was good but it wasn't worth my happiness," says Meffert.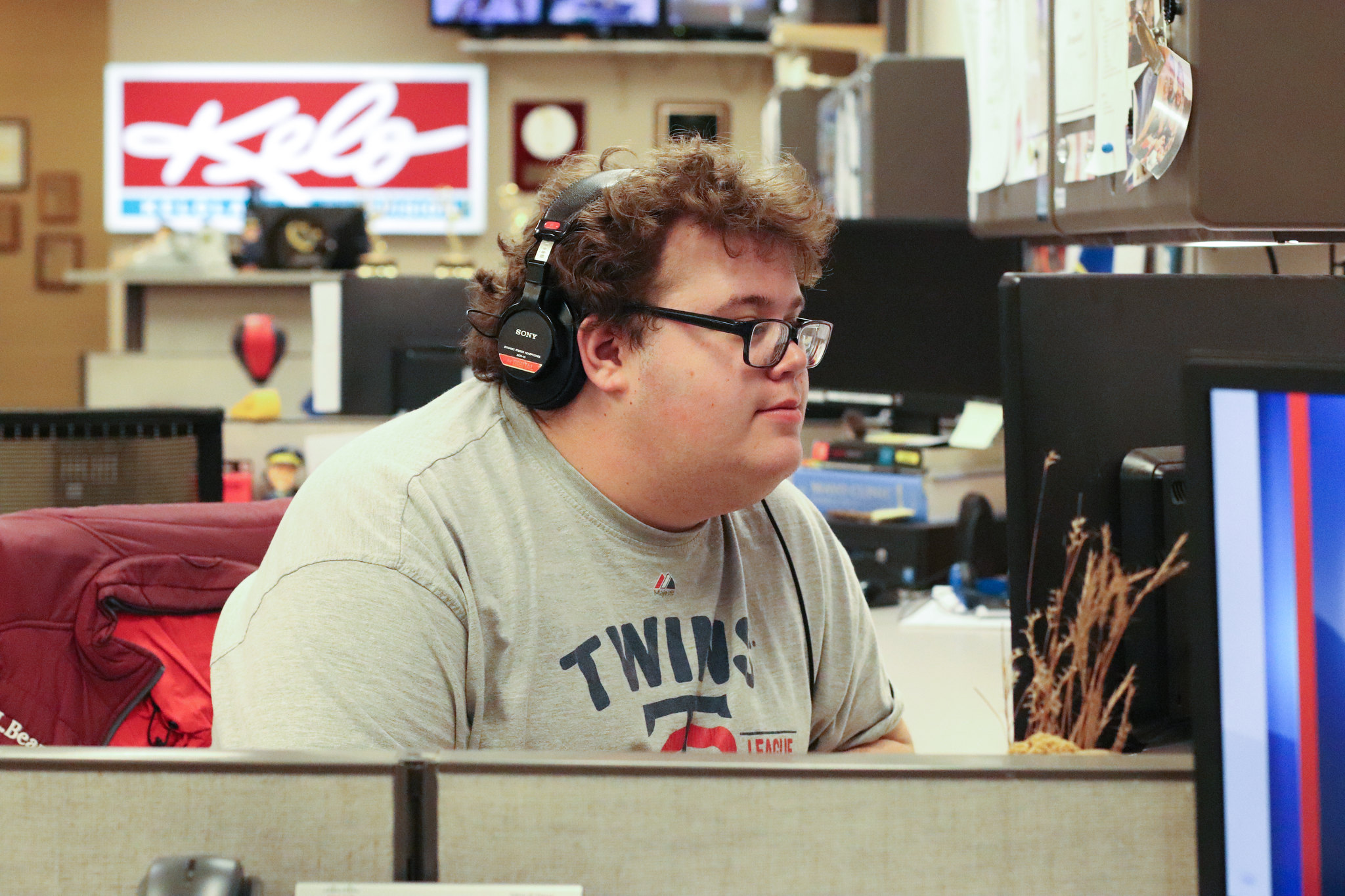 Meffert credits what he has learned from his time in USF Media Studies for his success. "The best advice they could give is to be vocal and ask for help, don't be afraid to learn something new," says Meffert.
You do not need to be a media studies major to get a PA job. "I look back at the five people that I PA with at KDLT, and only one of them besides me wanted a career in news," says Sweeter. However, if you do want to wedge your way into a career in media starting off as a PA is the right move.
"Being a Production Assistant gives you a good idea of what other jobs might be interesting in the company," says Johnson. "I've been at KDLT for almost 27 years and I have seen many Production Assistants become Reporters, Anchors, Photographers, Engineers and Master Control Operators."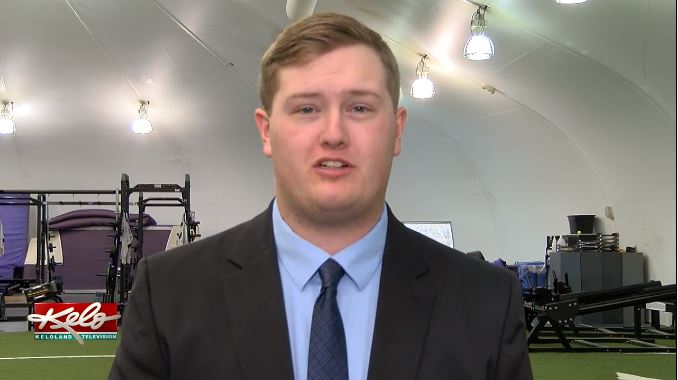 Sweeter is one of those PA's who advanced into a full time position. Sweeter credits his experiences as a PA for helping him get his current role as a Sports Reporter for KELOLAND.  "It was a combination of the experience I got at KDLT, and devotion and care for the job I had at KELO as a PA. Both of those jobs beefed up my resume to prepare me for the sports reporter job," says Sweeter.
The advice Meffert gives is this: "don't be afraid of taking that entry level position. That is your foot in the door." Meffert realizes that once you get your foot in the door the opportunities to get that full time job will be within reach. "I would like to move into reporting or sport reporting, maybe even photography," says Meffert.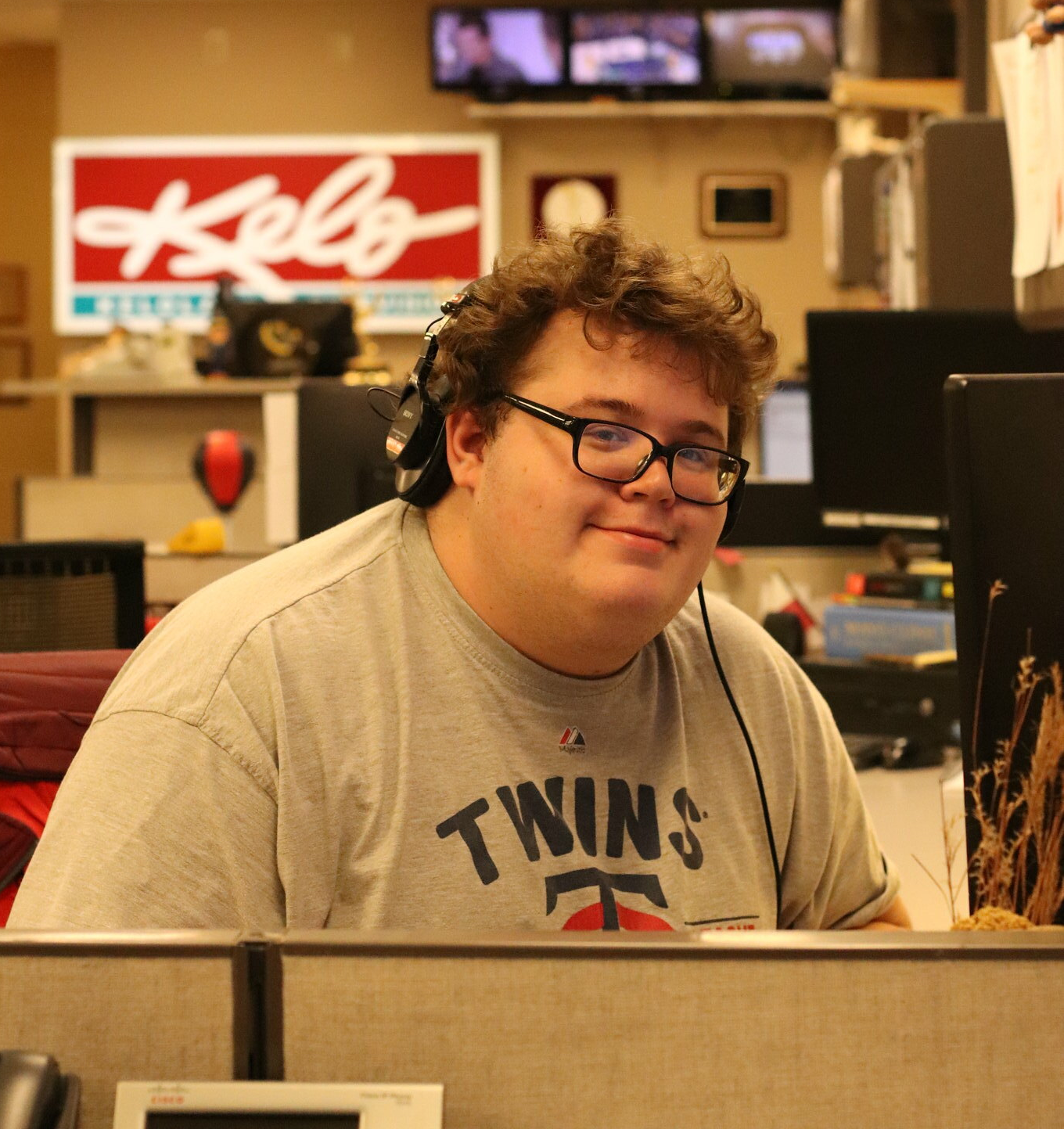 Although Sweeter and Meffert found their way in the door with a job as PAs, they are not the only USF students starting their media careers. Marissa Lute, a Senior Journalism major was recently hired as a Web Producer at KELOLAND.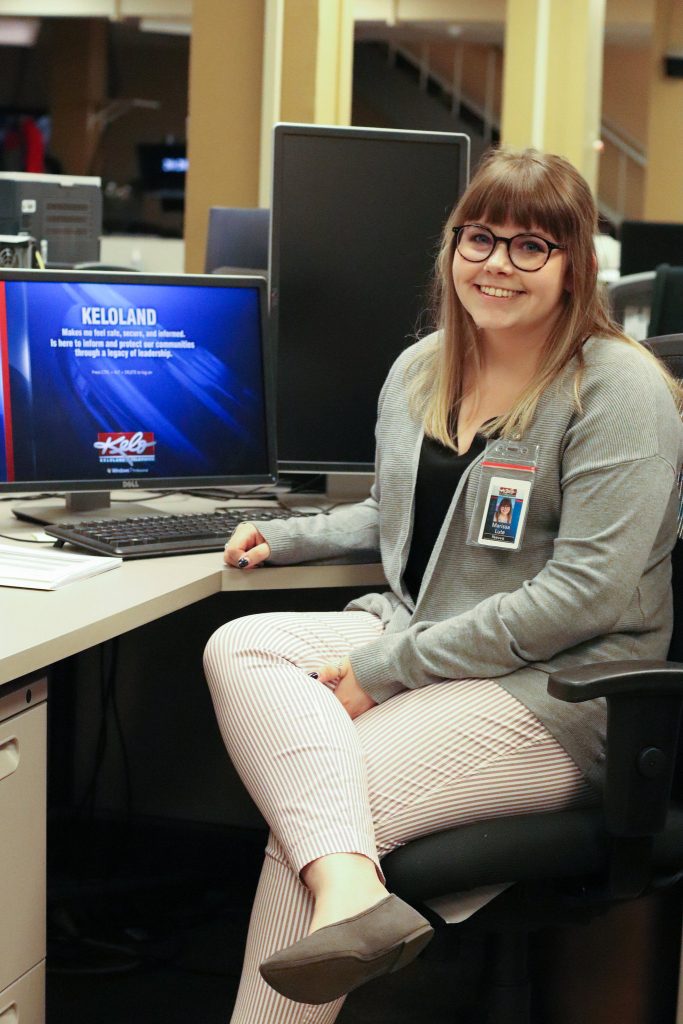 For Lute, working in journalism was not a hard choice. "It's been a family thing for me, I'm a fifth generation journalist in my family," says Lute. It all started when "my Great, Great, Great Grandpa owned a newspaper business."
Lute spent the first two years attending Northeast Community College in Norfolk, Nebraska as the editor of the online student newspaper, The Viewpoint. "At Northeast I studied mass media, and that was strictly online, and that's how I ran the newspaper." Lute also took broadcasting classes at Northeast, got the chance to anchor, and was part of the Northeast team that won a Nebraska Skills USA gold medal in News Broadcasting.
After Lute graduated with an Associates degree she weighed her option on what to do next. "I could have gotten a job right then and there, but just knowing everything, and going on with my last two years for my Bachelors has helped a lot."
A Web Producer job is a fairly new media job. "I will be putting content on their (KELOLAND) website, and putting stories on social media. That way when people see it on social media it will direct them back to the (KELOLAND) website. I will be writing content for the anchors, and reporters" says Lute.
If you are ready to give media and broadcasting a try, working as a Production Assistant is a great way to start. If you are interested, check out your local television station's website and click on the careers tab.