University of Sioux Falls Swimming vs the NSIC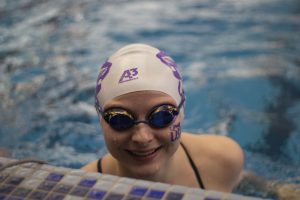 The University of Sioux Falls' (USF) Swim Team hosted the Northern Sun Intercollegiate Conference (NSIC)'s Swim Conference at the MIDCO Aquatic Center, February 13-16, 2019. Keelin O'Connor, USF swimmer, said that the meet was fun and the team did a great job. "As a freshman, I went into Conference with a lot of nerves. But my team and coaches reassured me and encouraged me. Overall, it was one of my best meets: all best swims and personal records," said O'Connor.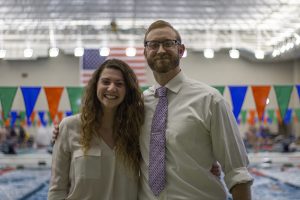 Head Coach Chris Hamstra and Assistant Coach Dar Raz were very happy with the outcome of the swim meet. Having placed 3rd at the NSIC Championships with 605.5 points, they also achieved several A & B national cuts, 4 meet records, 9 school records, numerous personal records, and lots of great experiences. "The girls really exceeded our expectations, not only in the water, but with the positive atmosphere they brought to the pool every single day, prelims and finals," said Assistant Coach Dar. Riding off of the success of the NSIC Conference, the coaches are now preparing their national qualifying swimmers for the NCAA DII Championships. Hosted at the Indiana Purdue University Natatorium, the competition will be running from Wednesday to Saturday, March 13-16, in a prelims finals format. Go Coo!
USF Swimming Facebook: @USFSwim