Written by Josh Werre
USF's Got Talent almost didn't happen this year. That is until one University of Sioux Falls student took it upon himself to make sure the show would go on. The student to thank? Riley Robinson.
Robinson is a junior from Crooks, S.D. majoring in Pre-Professional Exercise Science with a minor in Business Administration. This fall he served as one of the University's orientation coordinators. Because of this, he was involved with planning events for homecoming week. In that sense, Robinson was already working behind the scenes, but he would soon find himself playing a much larger role in this year's talent show.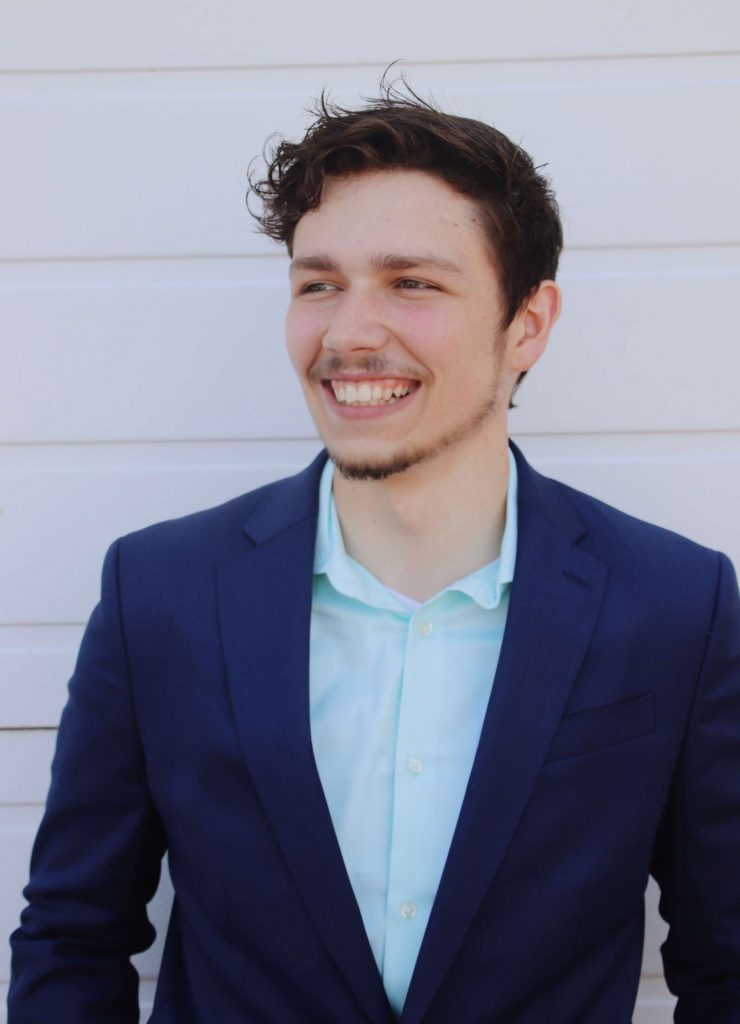 "Originally," Robinson explains, "I wasn't going to help with USF's Got Talent at all… out of curiosity, I ended up checking in with Allan [the Associate Director of Student Life] to see how many acts signed up. However, he informed me that the talent show probably wasn't going to happen due to a low amount of interest."
To some, this may not have been a big deal. But to Robinson, it was. "Four acts were already practicing and looking forward to performing, and I knew that there was more that USF could offer. So, I took it upon myself to reach out to some friends. To make a long story short, I was able to gather quite a few more acts to make the show happen."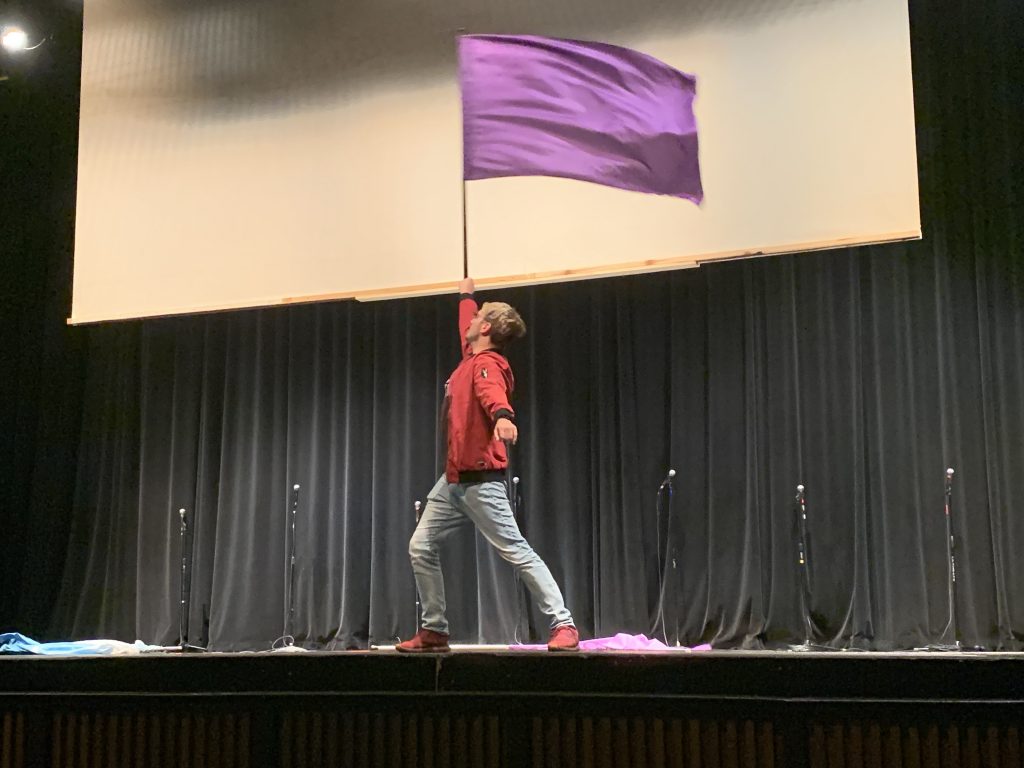 Because of Robinson's quick recruiting, a total of nine acts performed the night of the talent show. They ranged from a traditional Mexican dance to a flag routine, and even a Hallmark Christmas trivia game. Instead of having judges decide on a winner, audience members were able to vote for which act they thought was best. Third place was awarded to Greta Smith and her performance of her original song, "Chicago". Zoe Cigard and Diego Jaimes took second place with their Flips & Tricks routine. And in first place– the 2021 winners of USF's Got Talent– was an eight-person acapella group with their performance of "Cracked" by Pentatonix.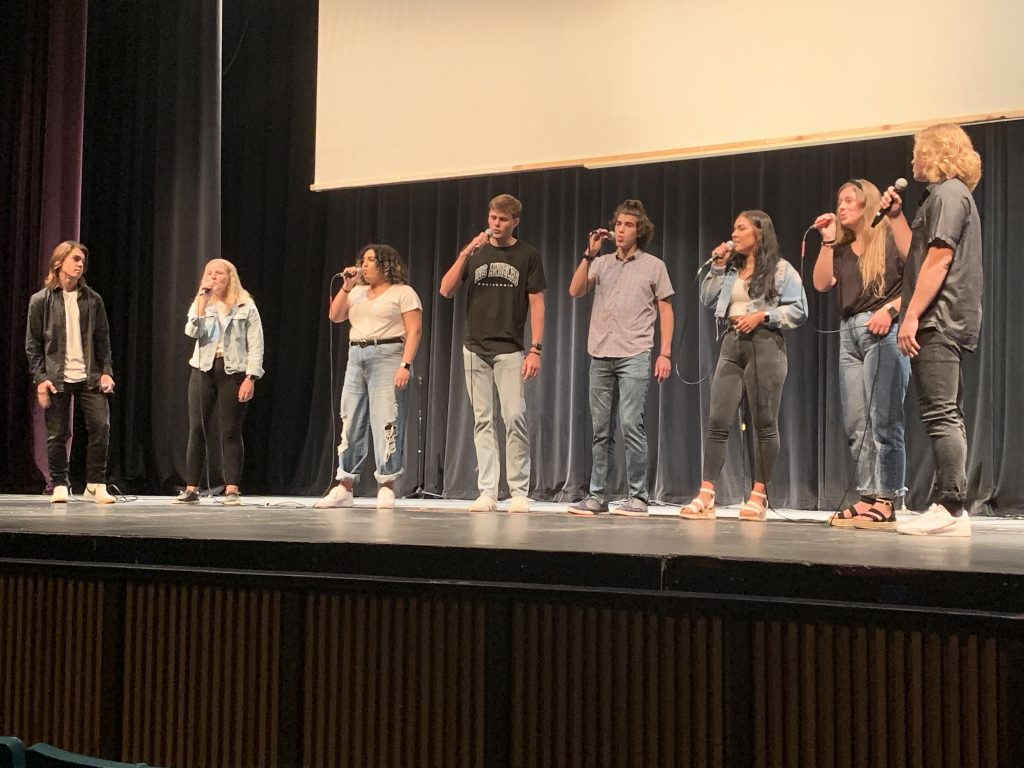 Cooper Dixon, a Business Administration major at the university, was one of these eight members. The acapella group also featured the vocal talent of Kelsey Beznoka, Kelsey Brenna, Elijah Hamilton, Isaiah Henderson, Ben Morrison, Sofia Shibly, and Megan Sundvold. "All of us are a part of the Concert Chorale," Dixon explains. "One day I got a message from Megan Sundvold asking if I wanted to join the group."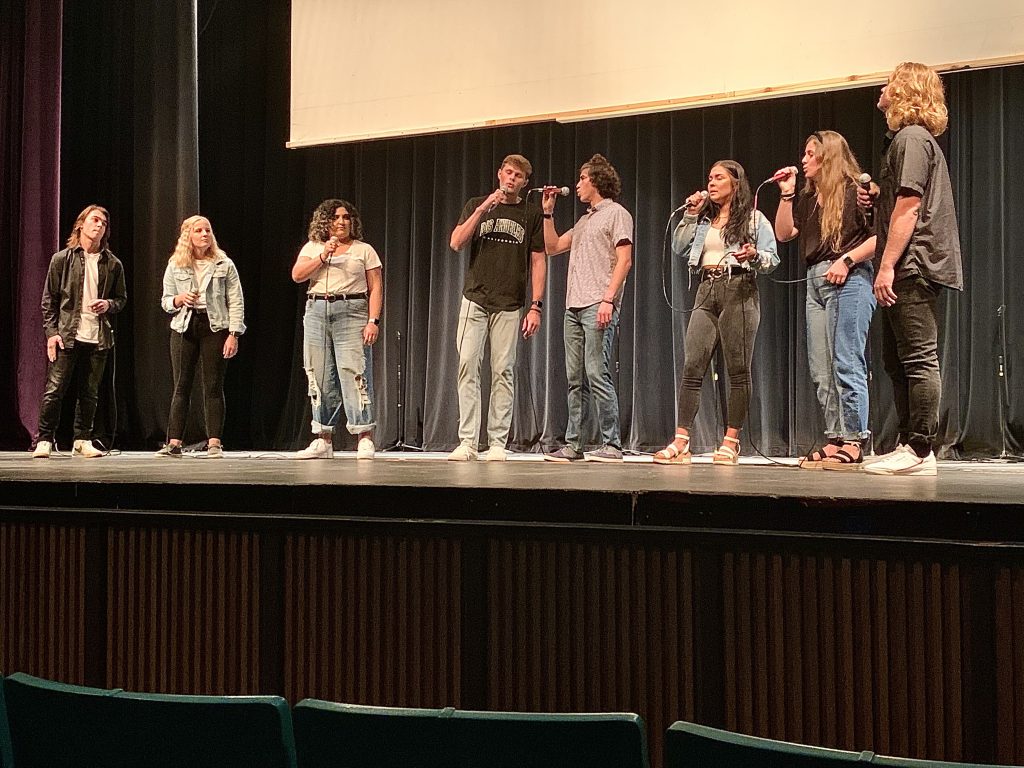 Dixon says it was the first time he had ever competed in a talent show. As it so happened, it would also be his first time winning a talent show. "It was very exciting to win! I don't think any of us expected it and it made for a great experience," he says. Dixon hopes to compete again next year even though some of the group members are graduating this coming spring. He also encourages other students to compete. "If you're unsure of joining the talent show or any future competition I would say just go for it," Dixon says. "It's most important to have a fun time."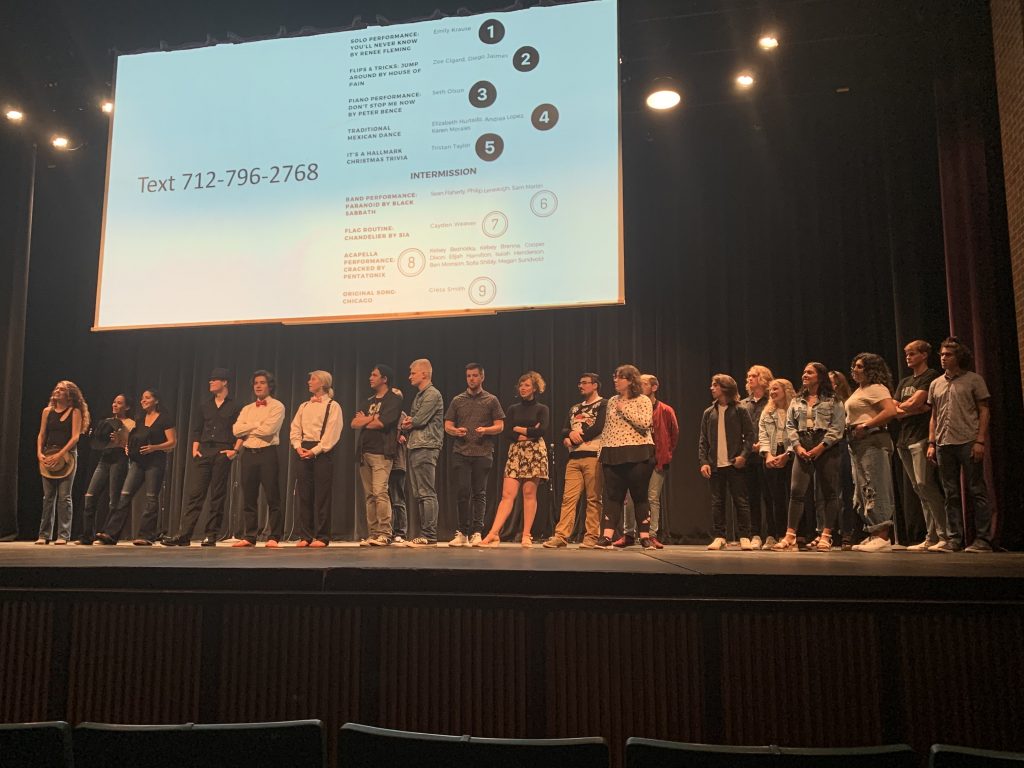 Photos courtesy of Josh Werre