Written by Ashley Clausen
Cougar Days is a week every student, alum, and faculty member look forward to each year. With a variety of events, including tailgating, award ceremonies, banquets, and both athletic and fine art events, there is something for everyone. Events began on September 27 and took place until October 3 and included key events like USF's got talent, Cougar Days 5K Run/Walk, Homecoming Football game versus Augustana, Grocery Bag Bingo, and USF Sunday at First Baptist Church.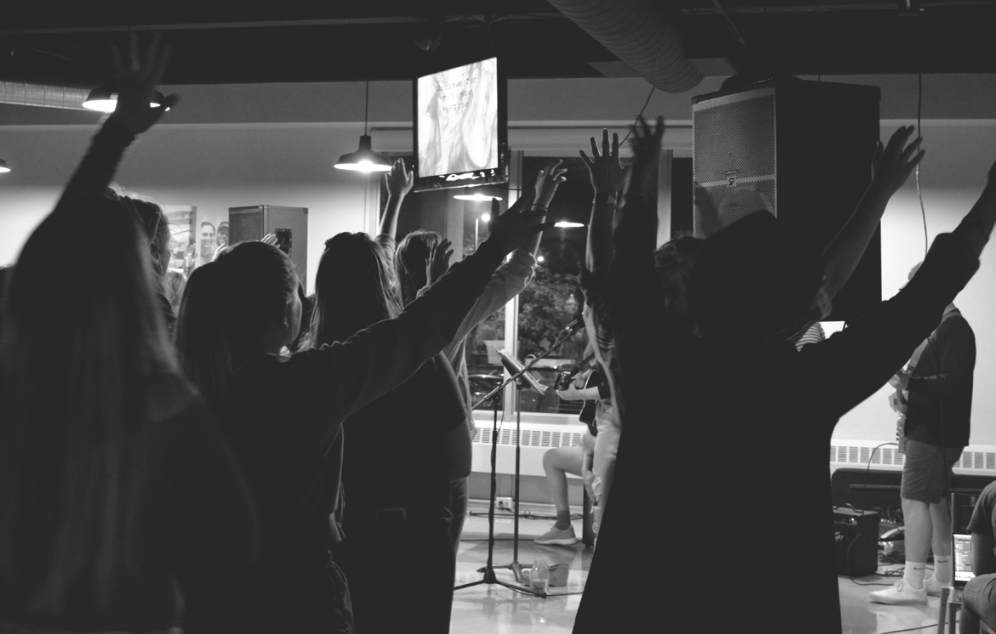 The University of Sioux Falls Football team took an excellent win over the city rival of Augustana on Saturday. The score of the "Key to the City" game was 28-26. Cougar fans from all over showed up to support their team before at the tailgate and throughout the game. The attendance for the game was 5,726 people and more than 2,000 people enjoyed the tailgate beforehand. On Sunday, the University of Sioux Falls Concert Chorale participated in the worship at the First Baptist Church for attendees. The turnout was very impressive, and they performed at both services to accommodate for all the people attending.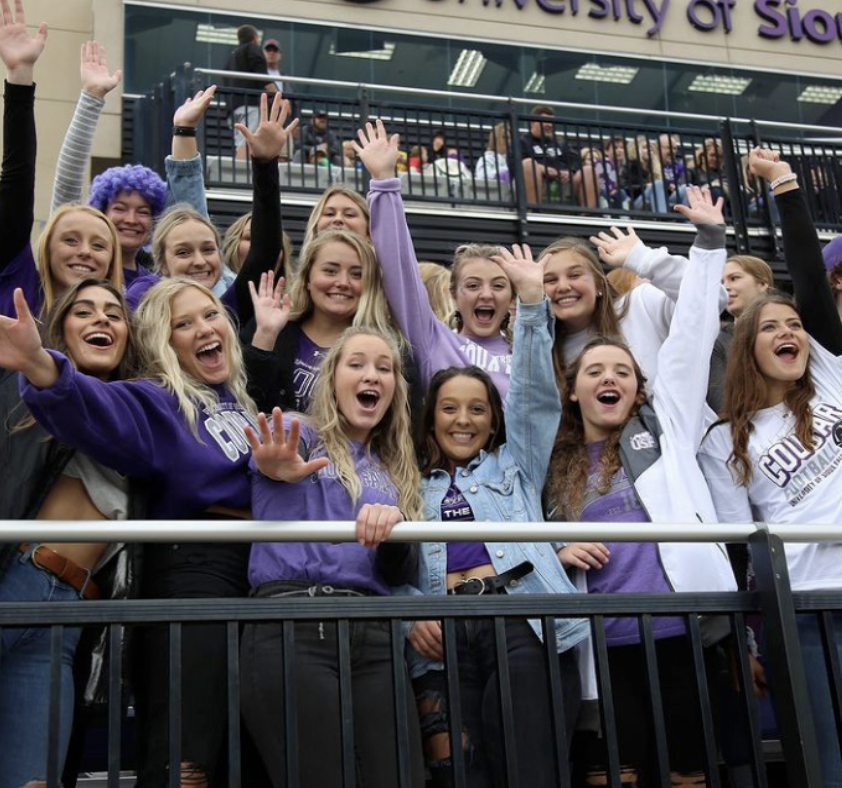 Asking Brittany Hanson about event activities, she stated that it was very well attended considering we are still coming out of a pandemic. "Throughout the weekend, aside from the homecoming game and tailgate, there were 500 attendees for the events," said Brittany. Cougar Days is always a great time for USF alums, parents, staff, and students to connect and enjoy the community that USF is, together.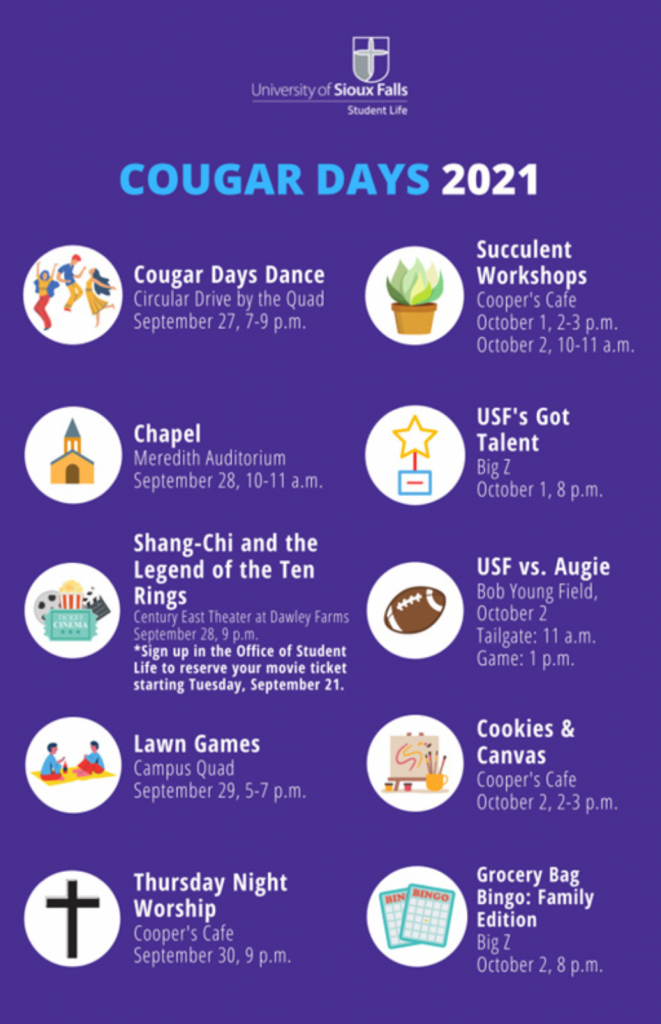 Photos courtesy of Rianna Banik and USF cheer