Written by Terrell Conner
As the Spring ball season comes to an end, it all sums up to the finale, the Spring game. The Cougars host an annual Spring game at Bob Young Stadium here in Sioux Falls, SD. Spring game 2022 was played on Saturday, April 30, and was a little different than past years because of the attending crowd. The Cougars were hosting a Junior Day for potential recruits and there were about 300 – 500 people in attendance. Following Junior Day, the Spring game started at 2 pm and most of the recruits plus their families stayed to watch the Coo play the game they love, even though it was a cold and rainy day.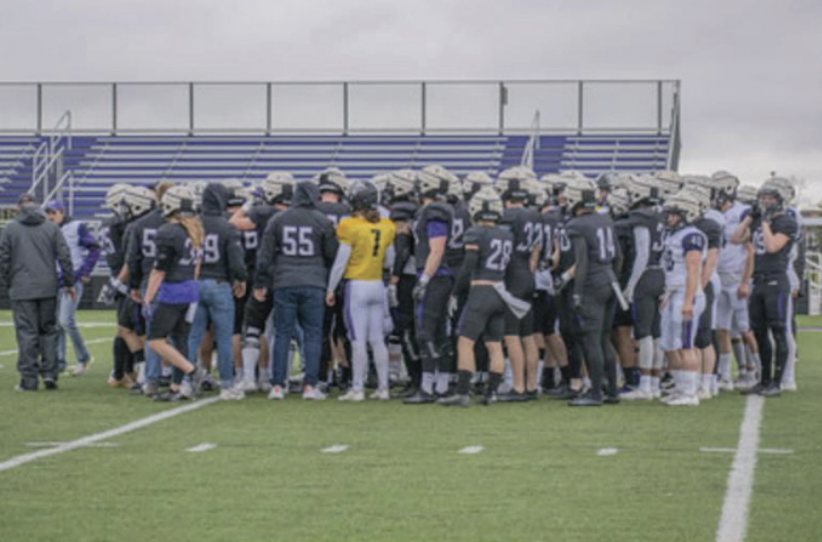 As the cougars came onto the field they proceeded to warm up with stretches and did some drills as they were about to have an inner squad scrimmage. The way the scrimmage was set up is the offense and defense were scoring points against each other. The offense was using the normal scoring system that they use during games with touchdowns and field goals, whereas the defense was awarded points by forcing a three and out, or a turnover against the offense. The game went on and there was a lot of back and forth going on between the play of both sides of the ball, but the defense played better and came out on top as they won the game 15-14. "I felt that we could have scored and won the game, but it is what it is," says Senior Offensive lineman Jackson Wright.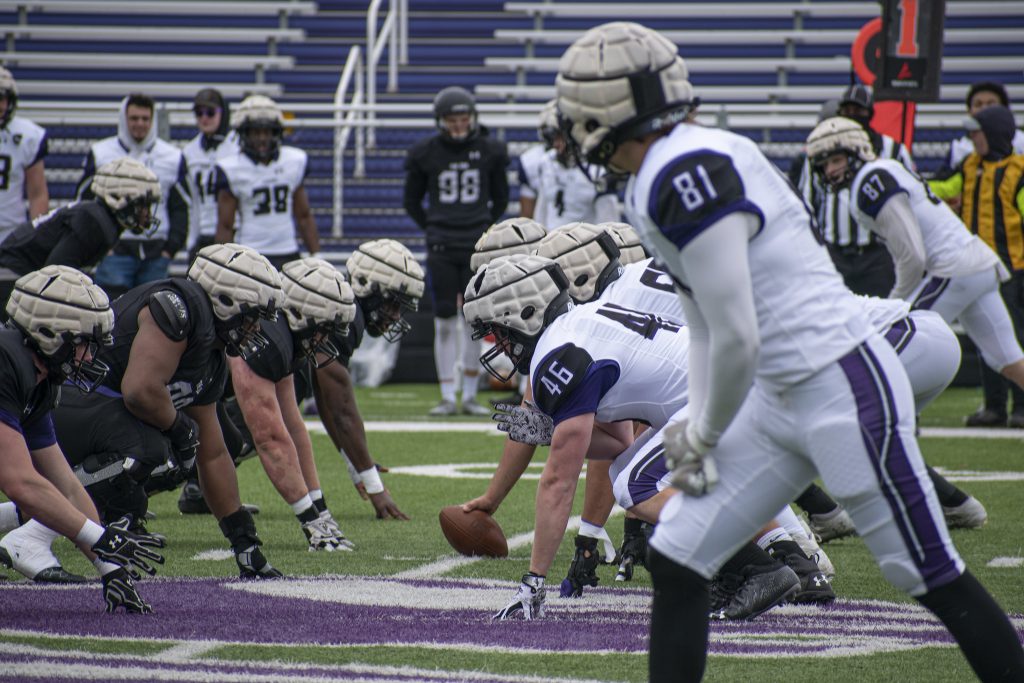 The Cougars felt the game was a success. "The crowd that we had seemed to enjoy the show that we put on even though it was cold and rainy," said Senior Offensive lineman Brennan Moran. The Cougars are excited to see what the Fall of 2022 has in store for them as they go into the season prepared for anything thrown their way.
Photos courtesy of Xavier Blackwell