USF Nursing and Business Students Visit Africa Over J-Term
From January 2 to January 16, during J-Term at the University of Sioux Falls, students from the School of Nursing and Vucurevich School of Business traveled to Africa. USF partnered with the Simba Educational Ministry, a nonprofit founded by a USF alum. USF students Meghan Bratland and Mya Hanisch made their way through Kenya. "While in Kenya, we visited the school that Simba Ministries partners with, Iten Campground, a local Rescue Center and Special Needs Home, a Mango farm, Coffee farm, and had the opportunity to go on an African Safari," said Bratland.
Bratland and Hanisch said the trip was an opportunity to provide care to the community of Kenya by assisting in local clinics. "Our team was able to host four clinics in various locations and we helped to provide care to nearly 2,000 patients. In addition to medical care, spreading the love of Jesus Christ and prayer was our top priority," said Bratland and Hanisch. While in Kenya, the students visited Eldoret, a city in the Rift Valley region of Kenya. They also visited Kenya's capital, Nairobi.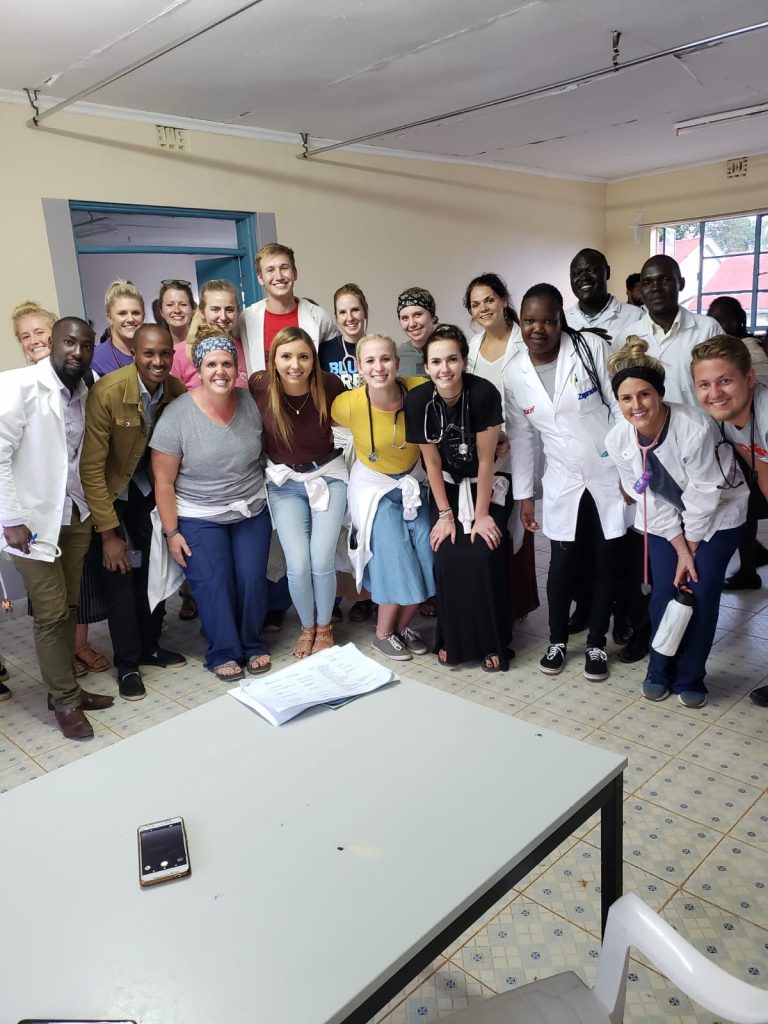 Bottom row: Jill Pitz, Maddy Sook, Kristin Twedt, Hannah Hammer (RN from Avera), Sara Hansen (RN from Sanford), Alex Opsahl
Top Row: Mattea VanKalsbeek, Laura Hansen, Makayla Kuhn, Hannah Matzner, Mitchell VanKalsbeek, Megan Burbach, Meghan Bratland, Kelsey Dawson
Hanisch thoroughly enjoyed her experience. "This was a once in a lifetime opportunity that gave us a deeper understanding of different cultures and a greater worldview."
Along with a newfound, deeper understanding of the culture in Kenya, the students learned some valuable life lessons. "We learned that personal circumstances do not define one's happiness. Jesus is the provider of all our needs, and it is important to continuously put our faith in Him. The people of Kenya gave whole-heartedly and inspired us to always be thankful, not only for what we have, but for our faith and community," said Bratland. An opportunity like this, is one that these students will never forget.
Simba Educational Ministries is a nonprofit organization, whose main focus is to spread the word and love of Jesus Christ. Based in Garretson, South Dakota, Simba Educational Ministries offer partner service trip opportunities for people to travel to Kenya to spread the word of Jesus Christ. Their goal is to "…Serve hand in hand with Kenyans to share in the intimacy of Jesus."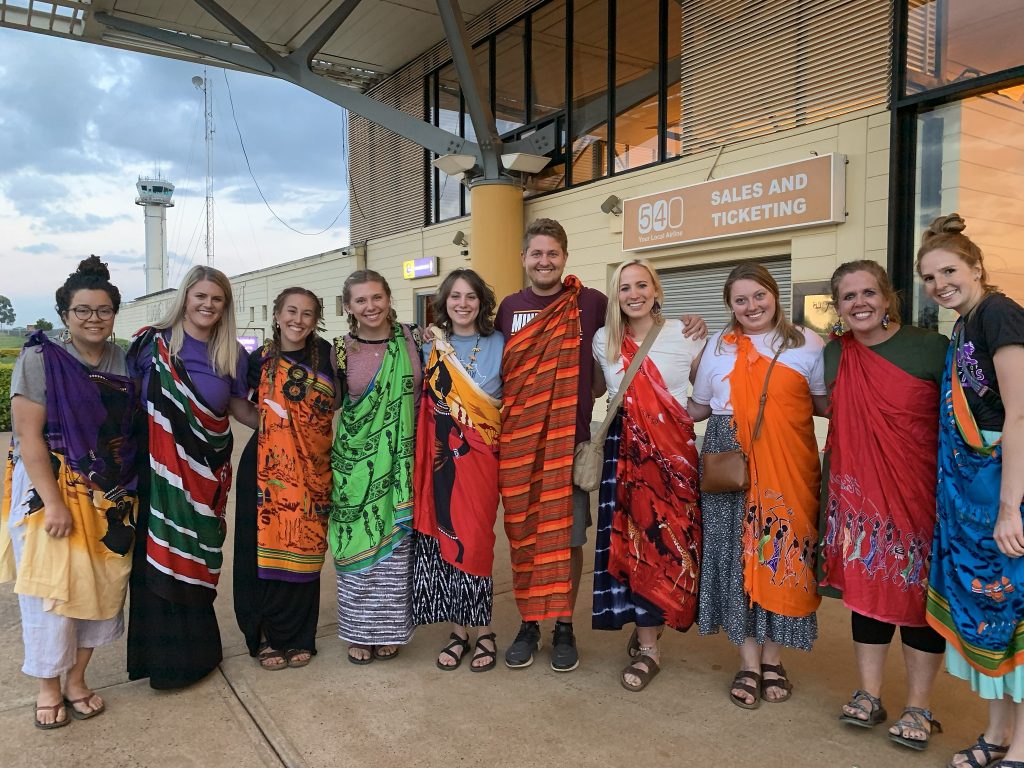 (Left to Right) Kailey Eskam, Laura Hansen, Mya Hanisch, Meghan Bratland, Brooklynn McCaulley, Alex Opsahl, Kristin Twedt, Liz Tramp, Jill Pitz, Megan Burbach