More Than Just a Bookstore
By Kylin McKean
"Cougar Central isn't a traditional bookstore" says Jennifer Knutson director of the University of Sioux Falls campus bookstore. Knutson says, "We're a great place to come if you're shopping for new apparel, or if you just want a candy bar or soda, or some school supplies, we're kind of a one-stop-shop for campus."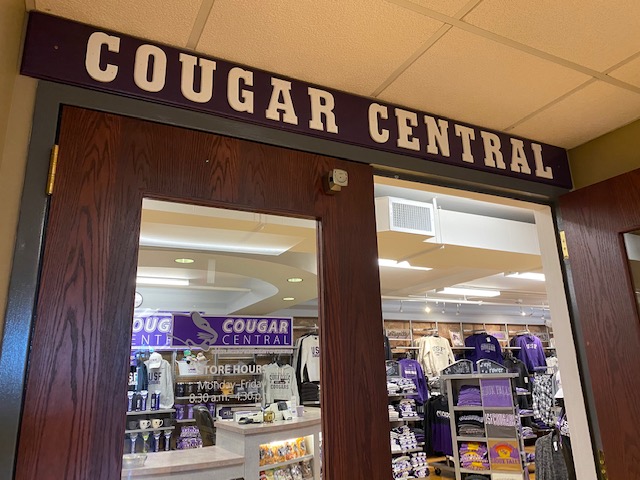 Cougar Central serves three purposes for the USF campus. For textbook needs, they act as the middle-man for the virtual bookstore; making sure students get the books required for classes and helping them along the way.
Cougar Central also serves students and staff through the mailroom. Whether it is packages, letters, or campus mail, Cougar Central helps make sure that care-package from mom arrives safely.
Lastly, Cougar Central is chock full of merchandise so students can be decked out in "Coo-gear".  Knutson says, "The best part about our store, is that we've got something for everyone in here." She says, "Whether you are a student, or mom or dad, or grandpa, or pet lover, or sports fan" there is something in the store for everyone. She says that everything is picked out with consideration to what is popular here at USF. Cougar Central is unique in the way that their merchandise isn't picked by a random team with no affiliation to USF.
The store is adjacent to the mailroom in the McDonald Center. Read about store hours on their Facebook page @usfcougarcentral or check them out on Instagram. Products are also online at shop.usiouxfalls.edu.