USF Investment Club practicing "Culture for Service"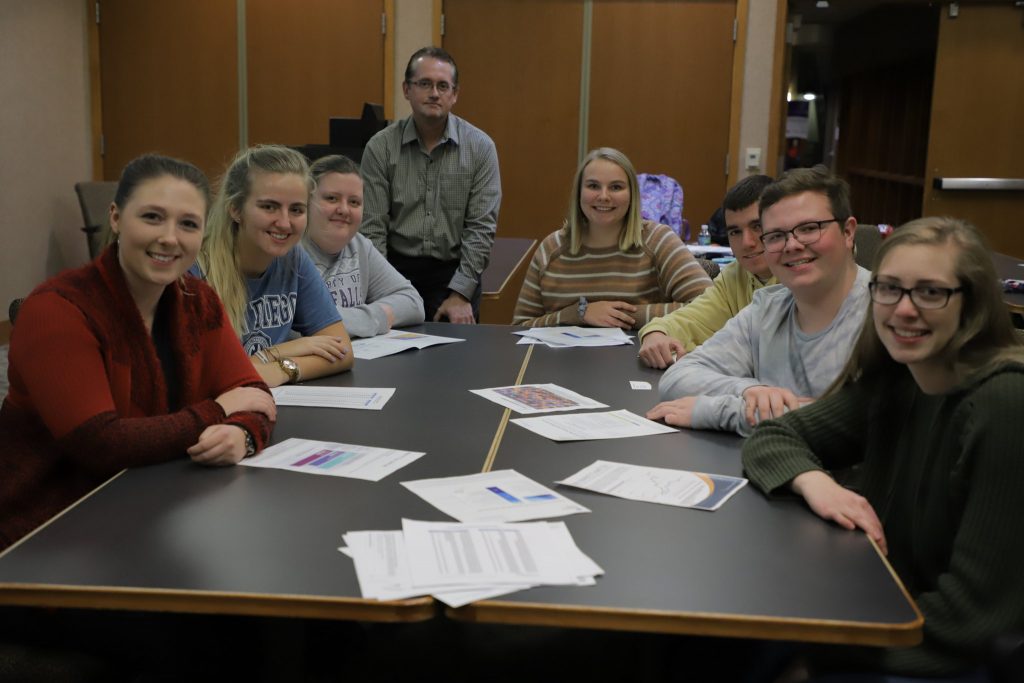 By Keith Grant
University of Sioux Falls(USF) hosts clubs to give students a chance to become involved and create relationships that will benefit them in the future. Each club on campus must participate in a service project to aid the surrounding community while following USF's motto "Culture for Service". Investment Club includes many business majors, but includes students from the  art department as well, giving the club a diverse output to become involved in different projects.
Steve Horan, an Assistant Professor in the Vucurevich School of Business, leads the team of students in investing the portfolio for a profit each year. Steve says he leads them because of his passion and desire to help students make smart decisions while investing in stocks. "I have a passion for service and a passion for people making good decisions with their money," Horan said. His passion has helped the portfolio grow from $205,000 to averaging above $400,000, depending on the market.
Investment Club uses a portion of its profits each year to send an average of three students on a mission trip, rewarding them for their dedication to the club and giving them a chance to practice USF's motto "Culture for Service". "We sent people to the Caribbean, Dominican Republic, and Guatemala. This past year we sent three students over to Kenya as a part of the Simba Ministries," said Horan. "What the students have done with these various trips is they have built homes for pastors, help build churches, conducted an outreach. The Simba group helped with some medical things, obviously still business students."
Mission Trips have not been the only way Investment Club has practiced "Culture for Service", they have also partnered with Avera to help in a local way."My freshman year we participated in a drive through Avera for toys for kids at the Avera Behavioral Health", said Hannah Matzner, Investment Club President. Along with Avera Behavioral Health, Investment Club has donated items to the NICU department and the Walsh Family Village, a place for long term patients and their families to stay.
If you would like to be involved in the Investment Club please contact Steve Horan in the Vucurevich School of Business.