Written by Delton Pease
As many students prepare to start their lives outside of college and enter the workforce or graduate school, we look back on some of our experiences here at the University of Sioux Falls and ahead at those to come. Giulia Marcon is a member of the University of Sioux Falls' graduating class of 2022.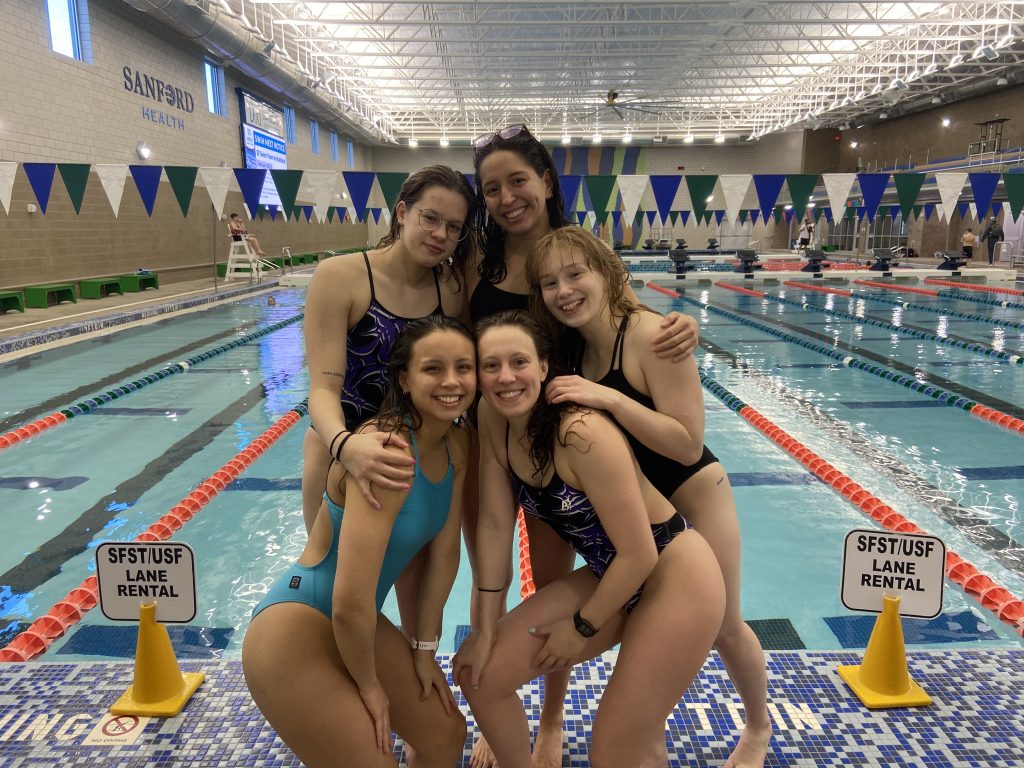 During her time at USF, Guilia was a member of the Cougars Swim Team and led the team as a captain. Her valiant efforts have helped the Cougars to obtain many victories. Guilia came to the U.S. and to USF from Brazil as an international student to pursue her education and swim at the collegiate level.
When asked to share one word that describes how she feels about graduating, Giulia said,"- excitement" was the first word to enter her mind. Though leaving USF will be bittersweet, Guila is grateful for the opportunities that she received during her time here not only as a student but also as a collegiate athlete.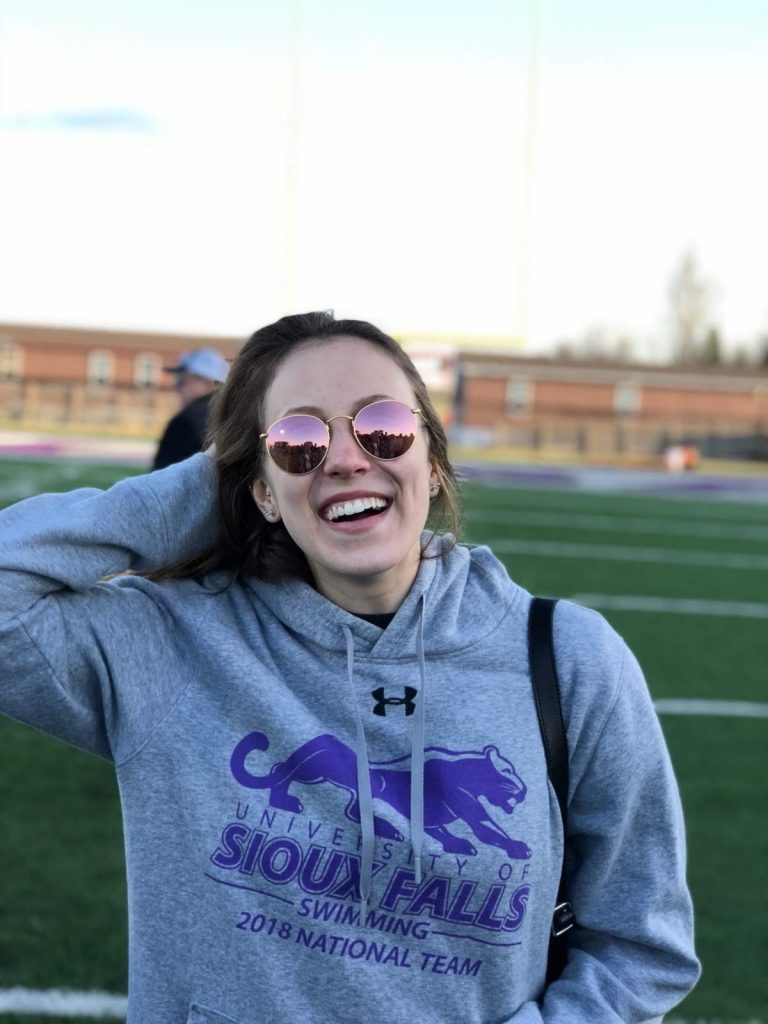 Guilia expressed that she will forever be thankful for the opportunity to have an influence on her teammates as team captain and for the influence they had on her both in and out of the pool.
Giulia is graduating with an impressive collection of four degrees in, Psychology, Sociology, Social Science, and Criminal Justice. After graduation, she will embark on a month-long journey through Italy.
Giulia was recently accepted to the prestigious 800-year-old University of Padova in Italy and she plans to stay in Italy after her trip. With one chapter coming to an end, a new season of life will begin while she is pursuing an education and career in clinical psychology.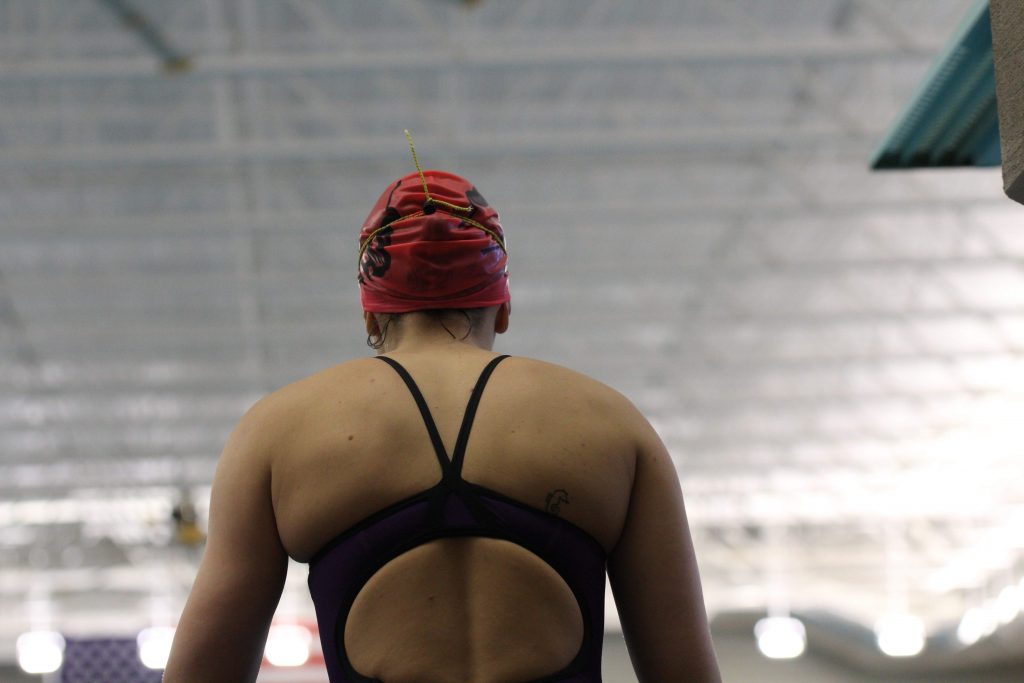 Photos courtesy of Guilia Marcon