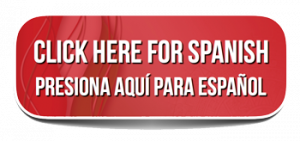 Story by Delton Pease
This past January, eleven students from the University of Sioux Falls choir earned the opportunity to be part of University Singers. The University Singers is a group of students who traveled to surrounding schools in South Dakota as well neighboring eastern states on the University Singers Winter Tour. The group toured throughout Interim and were able to earn credit hours as if it were a J-term class for their participation on the tour.
Jaycey Jonnes, a senior at USF majoring in Elementary Education and a member of the University Singers group explained, "the goal of the Winter Tour was to inspire high schoolers to stay in the performing arts and possibly even recruit the future college students to join USF's talented choir." The group sang three different songs at each school they visited: "When the Party's Over" by Billie Eilish, "Please Don't Stop The Music'' by Rihanna, and "Stand Up" by Cynthia Erivo from the movie "Harriet". All of the songs were sung as acapella renditions which emphasized the skill and talent of the University Singers group.
The tour also performed at the Cavalier Classic, a show choir competition for high schools from across the State at Jefferson High School, located in Sioux Falls. At the event the group performed the three acapella renditions of the songs from their tour to a large audience.
The entire group was able to travel together from school to school in one bus. This allowed the group to practice on the drives as well as bond over their passion for music. Unfortunately, the Winter Tour came to a close earlier than planned at the beginning of the group's final week on January 17th, during the spike of COVID-19 cases in South Dakota.
Regardless of the unfortunate close to the tour, the group was able to reach out to many young students' and to hopefully inspire them to continue to pursue the performing arts in a wide variety of mediums.