Getting a Resident Assistant job at USF
By Matt French
During the school year at the University of Sioux Falls, students fill up the dorm rooms in each resident hall. There are six residence halls located on campus, Burgess Hall, New Residence Hall, Grand Island Hall, Kroske Hall, Sullivan Faith and Living Center, and Collier Baker Hall. Each hall has resident assistants (RA) on every floor.
There is a screening process for students wanting to become an RA at USF. "There is an IMPACT selection process so whether you want to be a resident assistant or a peer advisor or in student government everybody completes the same application and then has an individual interview with their areas of interest. RA's are chosen on a number of categories, one is their skill at relating well with people, their ability to relate with a variety of different types of people, their teachability, their commitment to the university and our mission," said Corey Ross, Vice President for Student Development/Dean of Students.
The RA's hold a leadership position within the USF campus community. Their position on campus is extremely important. "We think RA's are important for a lot of different reasons. One of them is first and foremost to build community. This is a really important aspect of the residence life program. And the ability to create an engaging and exciting, a safe hospitable space is really important for us, for the students to thrive and to succeed academically. And so, they're the front lines of the students that are right there making sure everybody's taken care of, everybody's safe, and that community is being built," said Ross.
Josiah Abraham, an RA on the first floor of the men's wing in the Sullivan Faith and Living Center said, "You get to choose between all of the RA's in the building which nights to go around and we have to stay up until the inter-visitation hours to do rounds during that but the duties mainly consist of keeping all the residents safe and making sure everyone is doing alright and following the rules."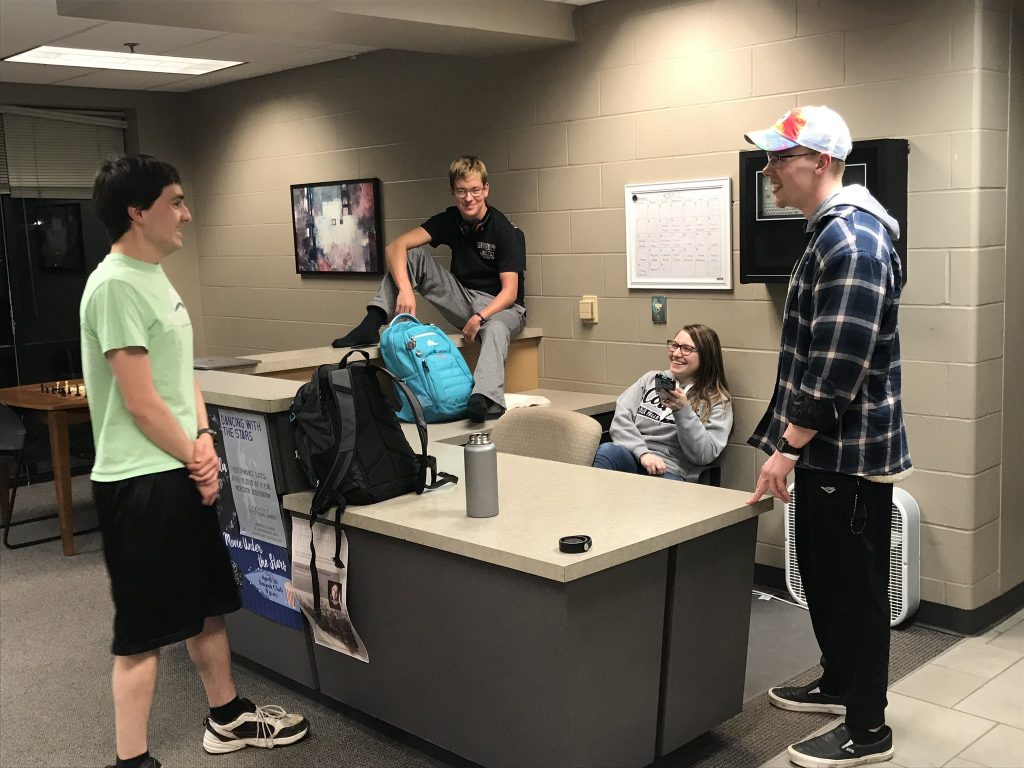 If you would like to be an RA at USF, go to the Student Development office in the McDonald Center. You can fill out an application for a position.