Comics Cornerstone: Batman turns 80 and Rainbow Comics Celebrates with artist Doug Mahnke!
Rainbow Comics in Sioux Falls celebrated two big events on Wednesday, March 27. First it was Batman's 80th Birthday and second, but no less important, the release of Detective Comics #1000. As part of the celebration, comic artist Doug Mahnke was on hand to autograph the landmark issue, which features his art on 12 pages of the comic.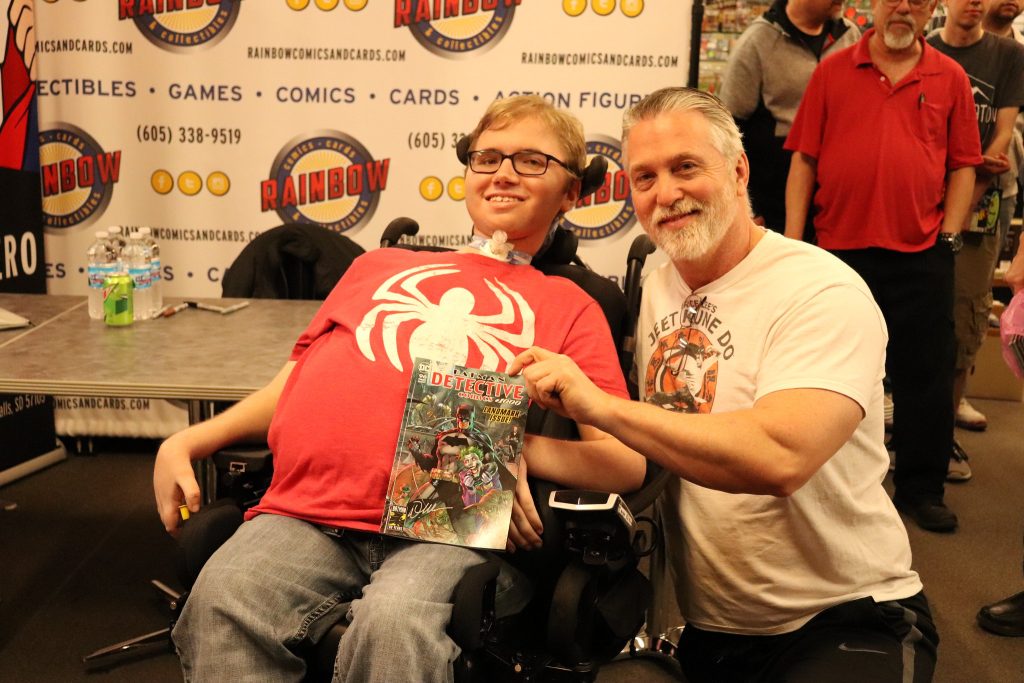 This was a big deal not only for comic book fans, but also for the city of Sioux Falls since it is not often major artists come through town. The event drew a large crowd from all over the region to Rainbow's 3310 S. Minnesota Ave location.  The store was packed to see Mahnke sign his name to everyone's copy.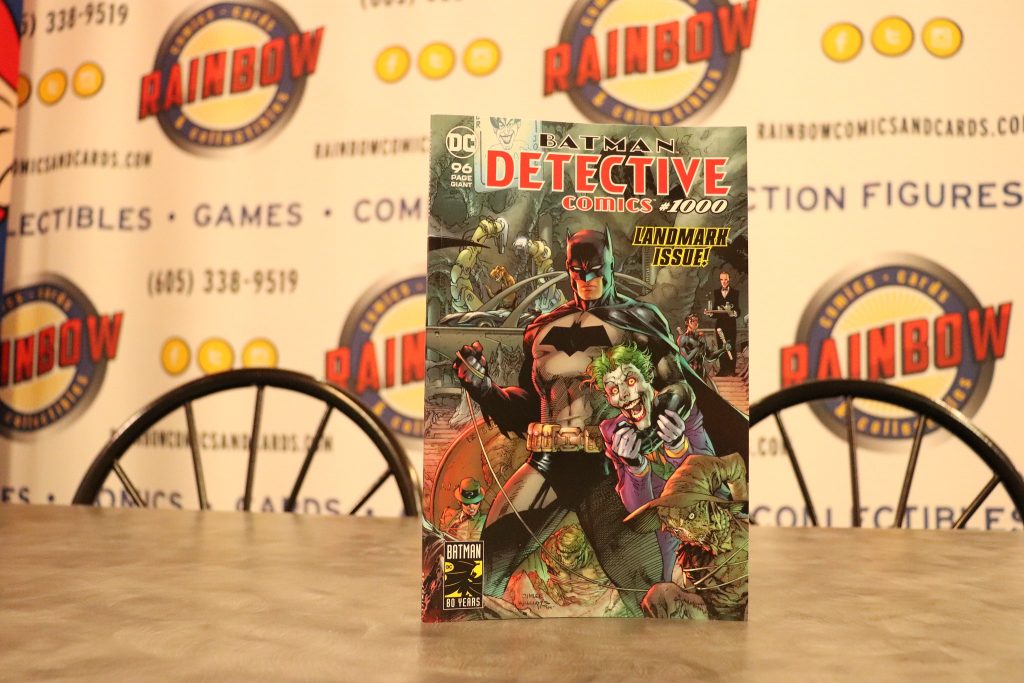 Fans started arriving an hour before Mahnke and his manager, Jon Jespersen got there. Rainbow has plenty of fans, but they aren't usually there all at the same time. That big a crowd usually happens once a year during the annual Free Comic Book Day celebration.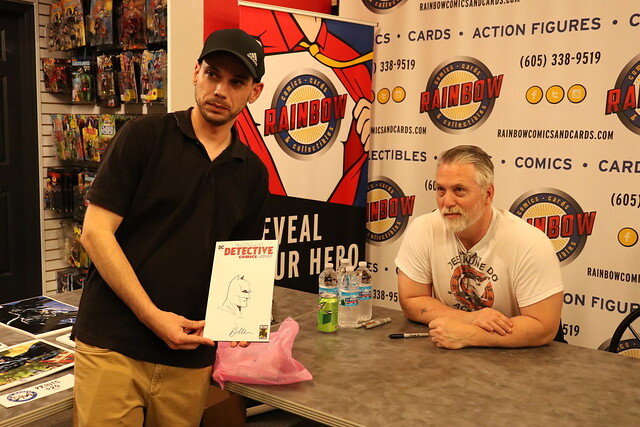 According to the DC Comics website writing about Detective #1000, "This 96-page issue is stacked with an unbelievable lineup of talent that will take you on a journey through Batman's past, present and future…" It is impossible to deny the history of Batman and Detective Comics. 80 years is a long time for anything to be around, let alone a comic book character. But, somehow, Batman made it happen.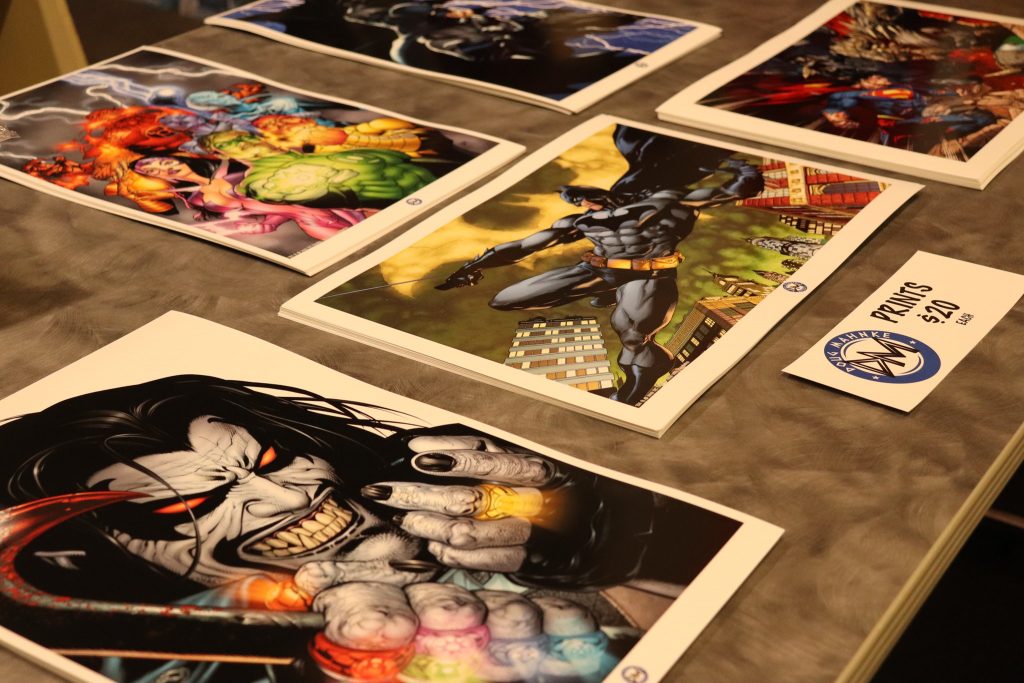 Stay tuned for the next Comic Cornerstone, where I'll be reviewing the first 5 issues of IDW's new Transformers series. So, until then, stay comical!