USF football player also eyeing NFL
By Andrew Johnson
Gabe Watson is the next USF football player who has the potential to make it to the NFL after an outstanding junior season where he totaled 1957 yards, and 26 touchdowns. However, the All-American running back did not always see such a promising future.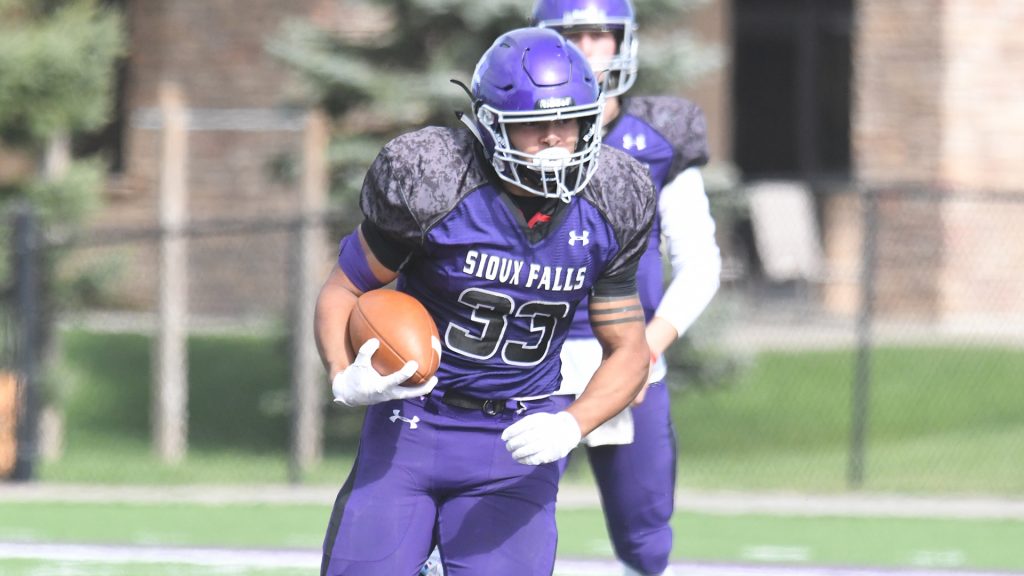 His college football journey began in his home state of California, at D3 Pomona University. Watson had to take this path because his senior year of high school he tore his ACL, making D-I schools shy away from him. After a short time at Pomona, Watson decided to leave school and work to pay off his debt by getting a job. Following a short stint working in his home city of Oakland, Watson enrolled at Diablo Valley College for JUCO football, where he would get the opportunity to transfer to what he thought was his ideal school.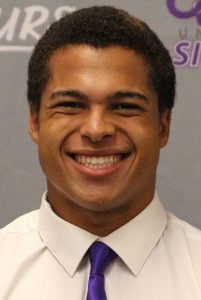 Diablo Valley did not end up being the perfect fit for Watson because he says, "There were a lot of ups and downs." Finding himself third on the depth chart behind two All-State tailbacks, Watson had to find any way onto the field, even playing some tight end. After a season with very little stats, Watson found himself stuck between quitting, and taking a chance without scholarship by walking on at a state school in California. However only three weeks after the season ended, Gabe received an email from a familiar name, Jim Chapin, now offensive coordinator at USF. Chapin was previously the RB coach at UC Davis, a school that recruited Watson before his ACL injury.  A few weeks later, he was on a plane to Sioux Falls where he would meet fellow USF All-Conference player Clint Sigg. Watson immediately felt like he was at home. "It clicked and I felt like I fit in with the guys like I had known them for years." Excited to become a Cougar, as soon as Watson got home he gave Coach Chapin the call and told him he was sold.
Although Watson had one of the best seasons USF has ever seen, he still looks to improve. The Cougars 7-4 season left "a bad taste in everyone's mouth". Watson said, "We have something to prove and when the season rolls around we'll be prepared to take on any challenge it has to offer us."