Chess Club Becoming Most Popular Club on Campus
A-5, B-2, checkmate. One of the newest and fastest growing clubs on the University of Sioux Falls campus, Chess Club has been an organization that has brought together many individuals from all sorts of majors, grades, and backgrounds.
Meeting every Tuesday at 6:30 p.m. individuals from all levels of experience, come to play, socialize, and learn about the game of chess. It doesn't matter if one has played their whole life, or has never seen a chess board before, this club invites all to come and fall in love with the game.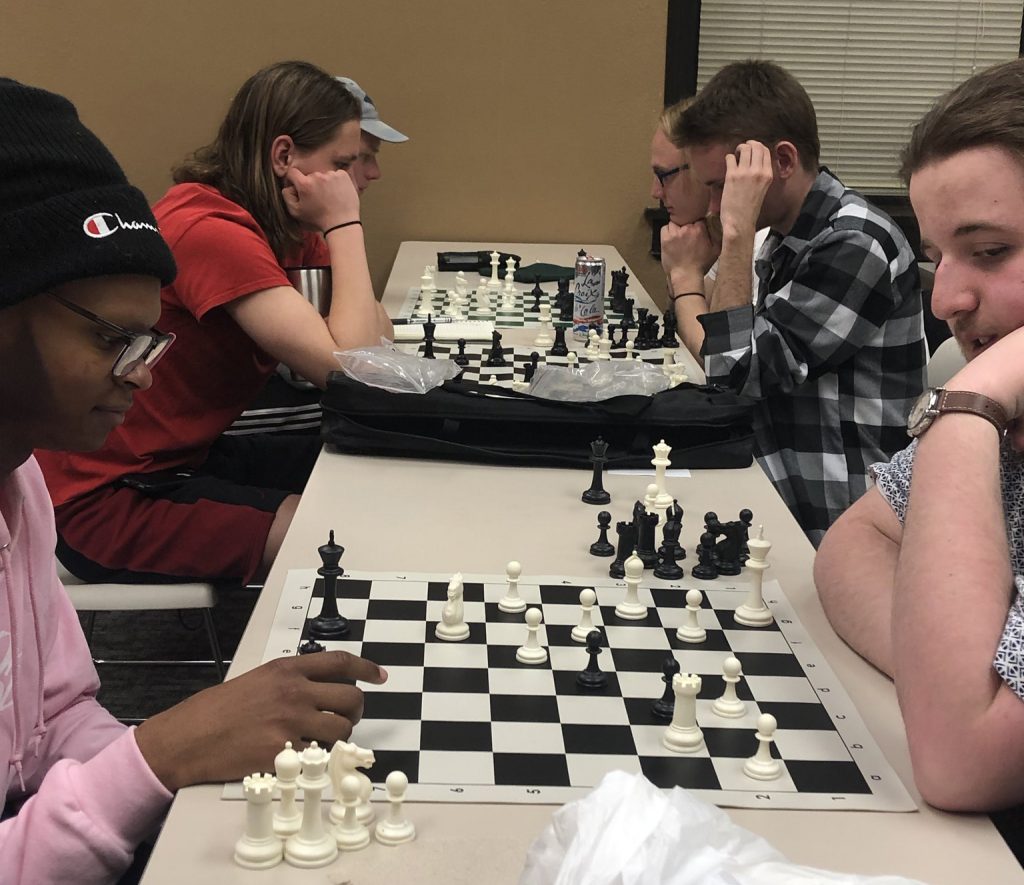 Not even a year old, Chess Club has become one of the fastest growing clubs on campus ranging from 10-15 participants every Tuesday. Because of the increase in participants, President and founder, Salvador Jaimes, recently bought new chess boards for the club allowing more people to play at the same time rather than having to wait for their turn. He says that it is exciting to see how many people share this similar passion with him and how it is a great time to meet and get to know new people.
Jaimes started this club in the fall of 2018 with a vision in mind. He says, "I started playing chess when I was a kid, and picked it up again this summer. I then thought about getting people together to play regularly. And so Chess Club came to be." Jaimes was able to get Dr. Jackson to sponsor the club in the fall and appointed Mitchell Mund as Vice President.
With this being Jaimes's last year of school he wanted to make sure that the club had someone to step into his shoes and felt that Mund filled the role perfectly. Mund says that the club will miss Jaimes as president but he is excited to take the position of head chess master next year. Both Jaimes and Mund have enjoyed watching the club grow each week and see the diversity of people that attend each event.
Though they meet every Tuesday and play the game multiple times throughout the evening, Mund says that you never get bored of the game. He says that "each game you play brings in its own challenges and obstacles and when you change up your strategy and try different techniques to win over your opponent, it can get really fun and exciting." Mund has become one of the leading chess players in the club, dominating the competition with his swift and cunning plays. Along with Mund is chess player Ryan Lutz, who has won numerous awards and is a part of the Sioux Falls Chess Club. Lutz teaches the other members secret moves and techniques helping to improve their own game. The members have said that his lessons have greatly improved their play and are very appreciative of his help.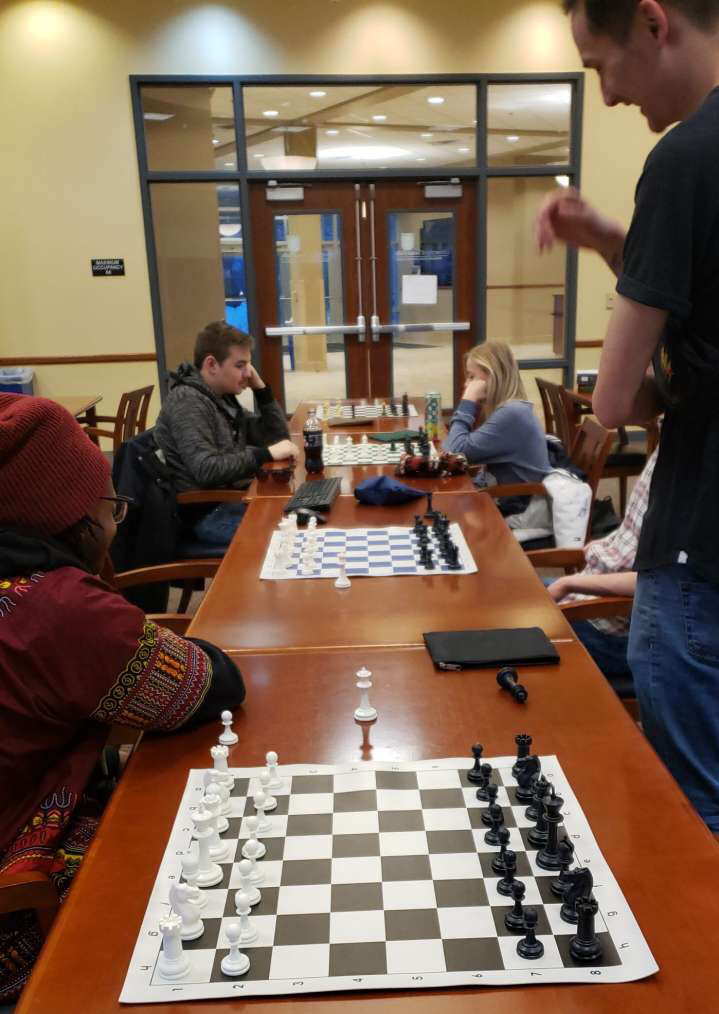 Though this may be just a club for fun, President Jaimes sees a future for the USF Chess Club competing in duels and competitions against other schools. "It would be really cool and worthwhile to put our skills to the test and compete against other chess clubs from different Universities and learn from them," says Jaimes who is looking to have a duel with the members of Augustana University's Chess Club. No matter what ends up happening, Jaimes is proud to have started a club that has the potential of competing against other universities.
According to Jaimes, " In chess, the creative process and the exhibition always happen at the same time." With these wise words from the president and the dedication from the members, Chess Club has become a place where anyone can come together for a game of strategy and skill, and be a part of an ever growing family of chess lovers.
If you are interested in joining the Chess Club family or would like more information, contact President Salvador Jaimes at salvador.jaimes@usiouxfalls.edu or come to the Chess Club booth during Club Fest in the Spring.