Cougar Basketball is new passion for Norwegian student
By Ashlyn Hodak
As the USF Cougars head to the Pentagon this Sunday, March 3 at 12 p.m., talk spins on how the men's basketball team will compete. Junior William Lybaek, has a lot to say. "Making the playoffs is great, this past Wednesday the team beat Minot State by 40 points." Lybaek recalls losing to Minot state just before regular season ended. "We got back at them this past game," he said proudly. The team is confident they can work hard Sunday and get the win against Northern State.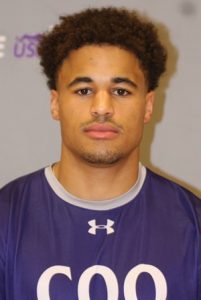 Even though this is Lybaek's first year on the USF Men's basketball team, he has confidence. "I knew we would make it to the playoffs because of the talent on the team." The Cougars ranked high coming into the season, so the coaches, team, and fans expected the men to do well.
Lybaek is originally from Trondheim, Norway and says, "Basketball isn't particularly a big sport back home." Following basketball in America is huge, getting consistently more attention in the media as well as bigger crowds. "Being a member of the Cougar basketball team has been great," says Lybaek, he loves the guys and they are all a tight knit team with everyone getting along.
Having the great coaches the team has, he loves the opportunity to be part of the Cougars. Lybaek is most excited to see how far they can make it, believes they can win the Northern Sun, and make it to the end.