Spring break through the eyes of a USF baseball player
Written by Tyler Blackburn
When spring break rolled around here in Sioux Falls, many students traveled in hopes of finding warmer weather. But while many people were enjoying the ocean breeze on a beach, the USF baseball team was traveling to Florida to prepare for their conference season. It started on the first day of spring break when all the players packed their equipment and headed to the airport for a long day of travel. After arriving in Florida, it was another hour's drive to the resort where the team was divided into two houses. With nearly fifteen people in each house, life would get crazy at times with everyone needing to shower, make food, and do laundry. However, the living situation gave the teammates a chance to bond and create trust between one another both on and off the field.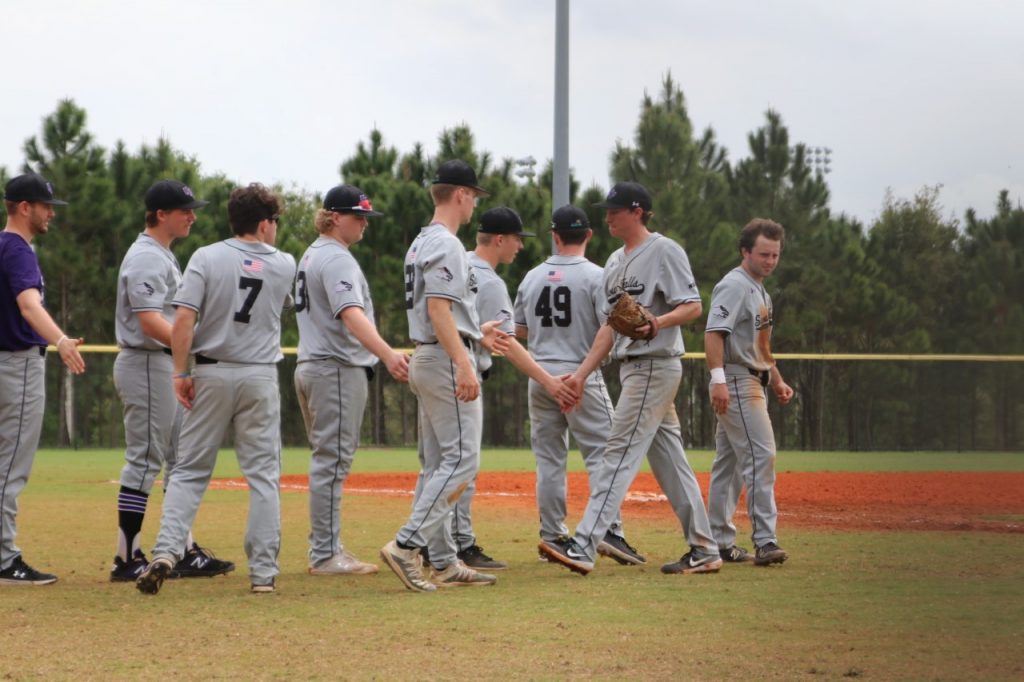 Following the initial day of travel, the Cougars played in seven total games facing Grand Valley State (MI), Malone University (OH), Wayne State (MI), and St. Cloud State (MN). The team's record came out to 3-4, with some of the most memorable games being between Malone and St. Cloud State. USF was set to face Malone for a double header on March 11, where they won the first game 6-1. As the second game began, the beautiful sunny weather began to turn sour. Around the 4th inning, the storm clouds rolled in and the game was delayed until the rain clouds cleared. After waiting for well over an hour in the downpour, the game was canceled and moved to the next day where the Cougars recorded a loss with a score of 6-0. On the last day of the Florida trip, USF faced St. Cloud State, an opponent they will play again during conference play. Led by Tyler Cate and Connor King on offense with two hits apiece, the Cougars pushed across eight total runs while St. Cloud only had six. Sioux Falls had five pitchers throw in total with right-hander Connor McGonigal picking up his second win on the season. Although the week-long tournament wasn't as successful as the Cougars had hoped, the win against St. Cloud helped set the tone for the next series which begins their conference season.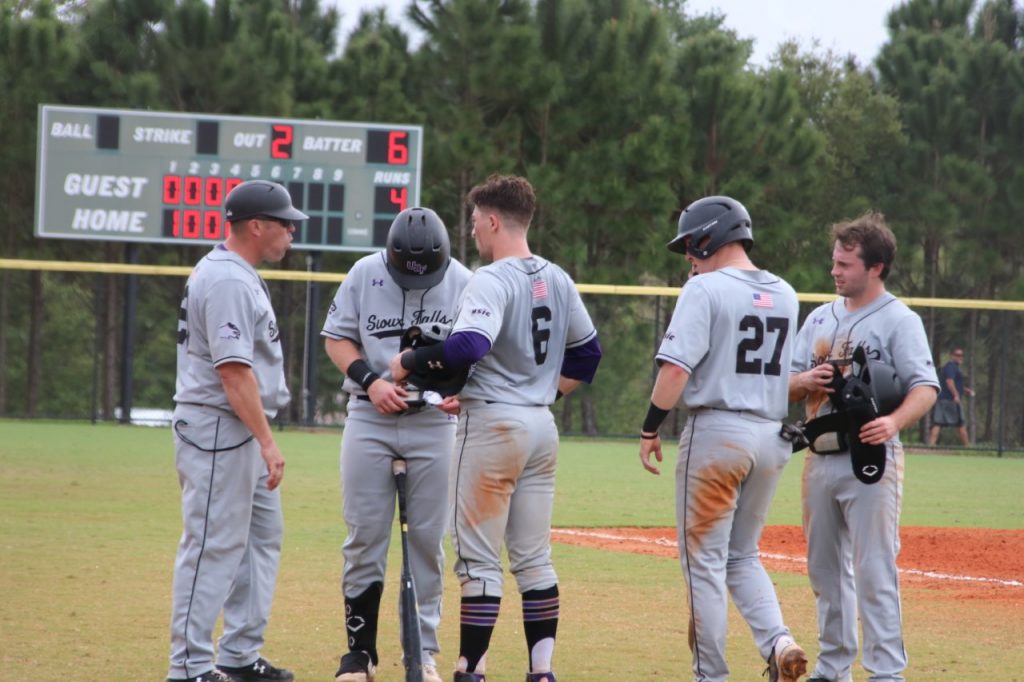 The Florida trip is meant for more than the opportunity for USF to play baseball in warmer weather. Alex Krout, star pitcher for the Cougars, explains the overall goal of the spring break tournament. "It is our time to get more reps against teams we are not used to playing. Playing all these different teams gives us the chance to sharpen our skills and be as prepared as possible for conference." The team has since returned from Florida and will face Minnesota Crookston as they start their journey for the NSIC championship.
Photos courtesy of Tyler Blackburn's mom