Written by Andrew Taylor
If anyone is looking for an example of cougar achievement on our campus, look no further than the USF Women's Swim Team. In the days leading up to the Northern Sun Intercollegiate Conference Swimming and Diving Championships on Feb 9-12, ten members of the team dyed their hair purple in an act of team bonding and school spirit. After teammate Natalia Escalante brought up the idea, fellow swimmer Paulina Ruelas hosted the dyeing event in her dorm room.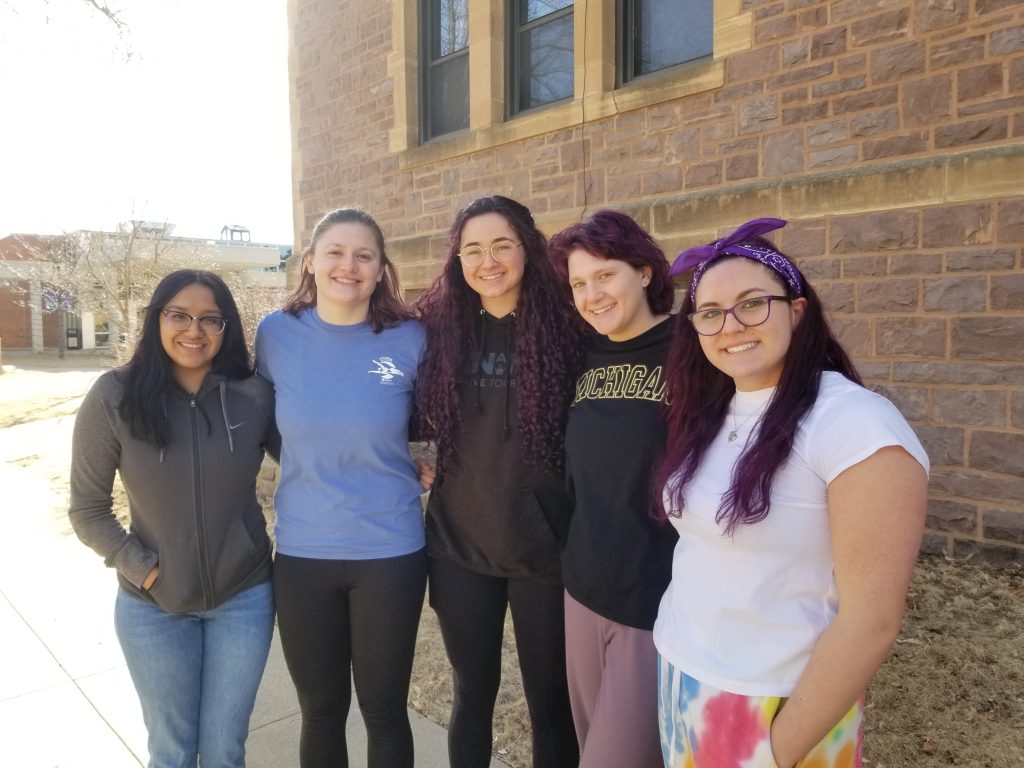 Junior Abby Ford said that they were in a circle after having stretched and fueled up on some bagels when Escalante suddenly exclaimed, 'Hey, we should dye our hair purple!' According to Escalante, she was originally going to dye her hair alone, but that would not be the plan for long. Sophomore Ilinde Du Plessis spoke with Escalante, and upon learning several other swimmers would be interested, Escalante took the idea to the entire team.
They gathered in Ruelas's room, music booming, semi-permanent purple hair dye flowing, school spirit and snacks in abundance. Escalante's idea was about to come to fruition. For Abigail Ford, "the experience was a little scary because I was not completely sure what it would look like or if I would like it, but I was all in. I dyed my whole head and that was pretty exciting."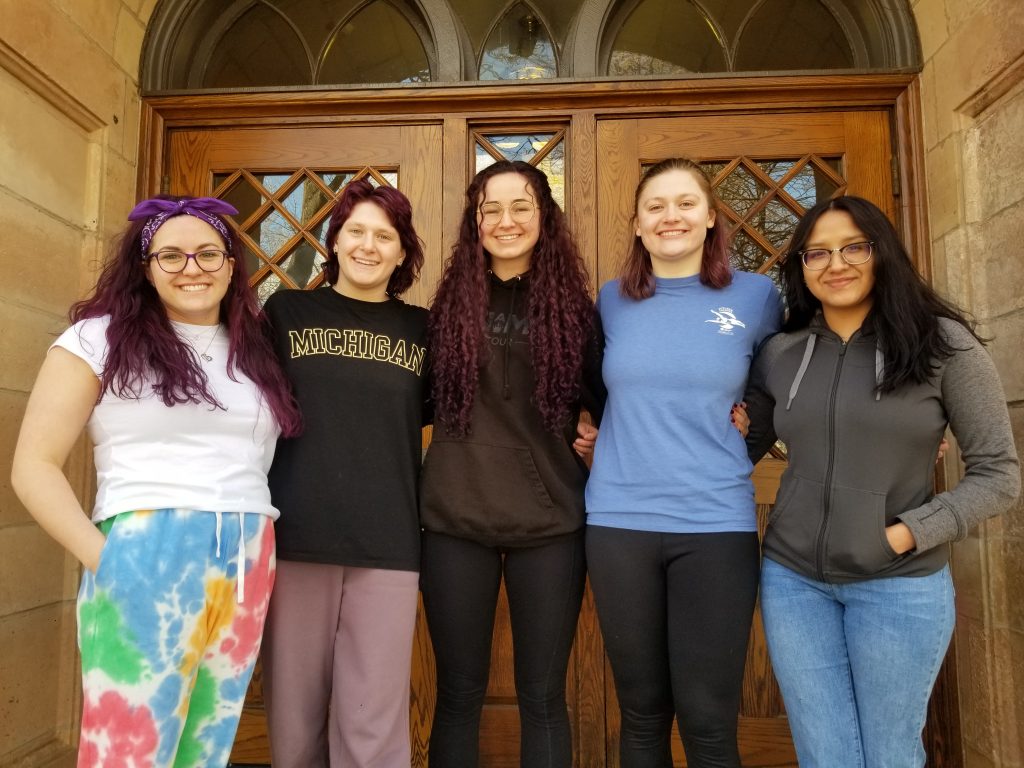 Ford said the color was pretty striking at first, but she liked the way it looked after she first washed it. "People did not really comment too much about it, but when they did, they thought it was cool." Du Plessis was so pleased with the look she "might do it more often!" For Escalante, the change in hair color was refreshing, and the opportunity for team bonding was enjoyable.
Escalante hopes that it becomes a team tradition; "a lot of the girls are already talking about doing it next year," Ford and Du Plessis concurred. "I think that we will try to initiate this again," said Du Plessis. With purple stains on their swim caps and fellow cougars by their sides, the team was ready to compete.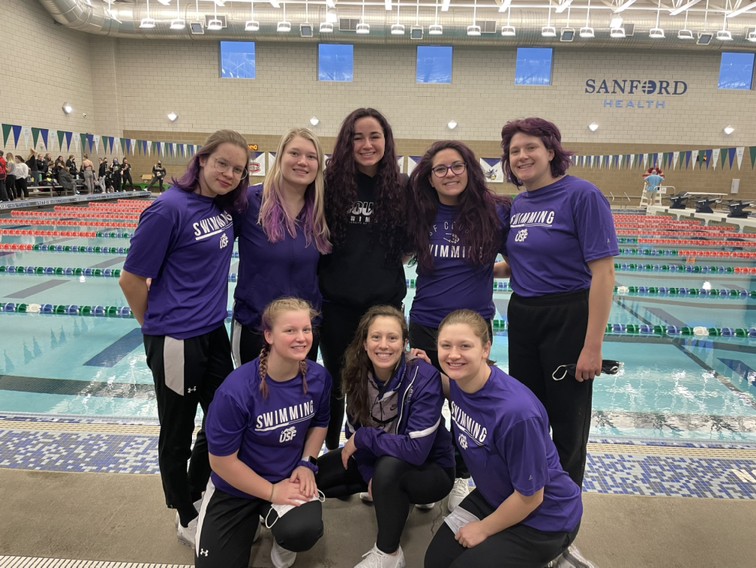 Though the purple hair faded over the course of a few weeks (or a week and a half in some cases), the memories made and team camaraderie built will last much longer. The school spirit of the USF Women's Swim Team is something in which we can all take pride. In the words of Ilinde Du Plessis, "Yalla Coo!"
"I thought that it was a nice morale booster for the team right before conference. I now also have purple stains on ALL of my swim towels"- Ilinde Du Plessis.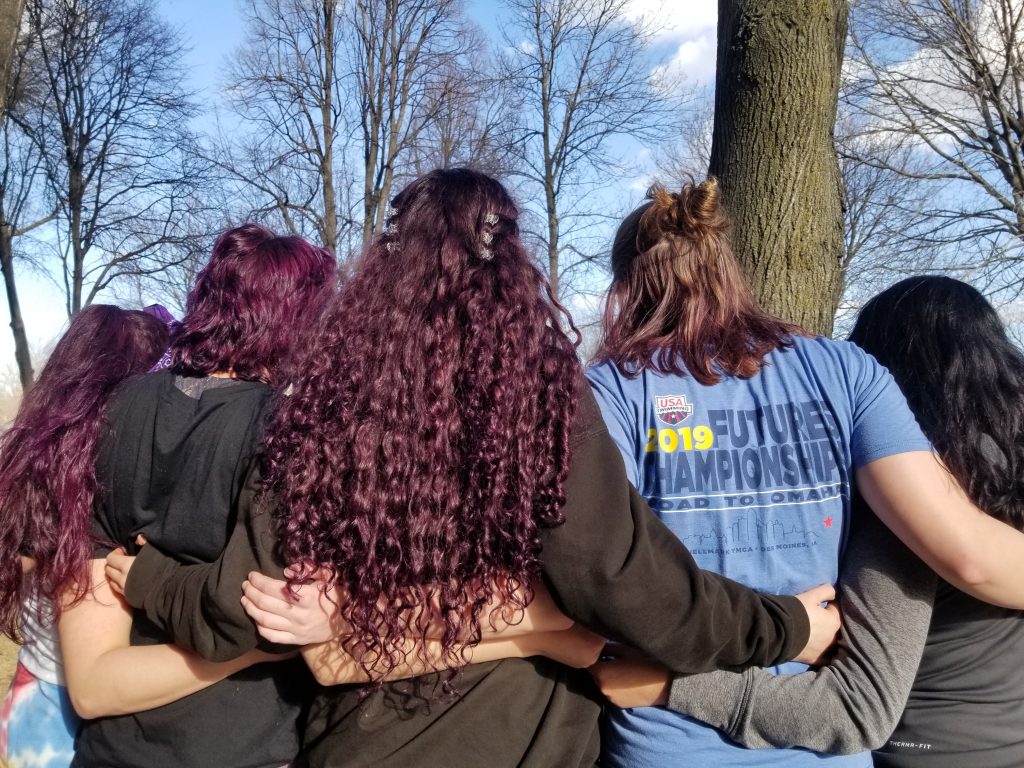 Photos courtesy of Úrsula Demaquet Albán and 2021-22 Swim Team